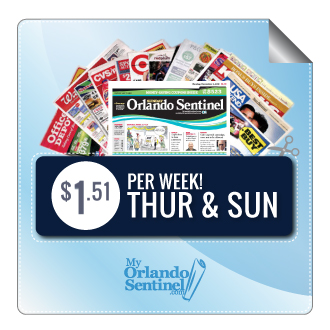 Right now new customers can to the Orlando Sentinel can get a subscription for as low as $1.51 per week! This deal is for the Thursday & Sunday paper delivery, which will get you the Sunday coupon inserts!
Discounted rates are for NEW subscribers ONLY, OR those who have not had delivery in the last 30 days. If you have recently cancelled the Orlando Sentinel newspaper delivery within the last 30 days, you will not be eligible. You will be eligible 30 days from the last day your received your final paper.
Get this deal here —->>> Orlando Sentinel Subscription Deal
Want to save loads of money shopping online? Check out the latest online shopping deals.