For the past couple of months, I have been testing out the Samsung Galaxy Note 3 on the Verizon 4G LTE network. I have been a iOs gal for the past 5 years or so and I've never been able to find a Android device that I like until now. I love that all of my favorite apps seem to be working so much better and faster than on my current device.

Are you utilizing all the productivity apps available to save yourself time? Our time is valuable and if we are constantly having to manually upload photos or put our phone into silent mode, then we are wasting valuable time. The Android phones have some cool integration available with the IFTTT app. (P.S. You can use IFTTT if you have an iPhone or another Smartphone or just use it on your computer!)
The IFTTT app was already one of my favorite productivity tools but now I have it as an app on my phone. In a nutshell, you activate "channels" like Gmail, Twitter, Facebook, etc. and then create recipes that will trigger when certain activities happen.
Some of my "recipes" include:
Android Phone Specific: 
Turning my phone to silent mode when I enter my work area.
Turning sound back on my phone when I exit my work area.
Turning sound back on my phone when I enter my home area.
If any new photo, then add file from URL to Briana Carter's Dropbox.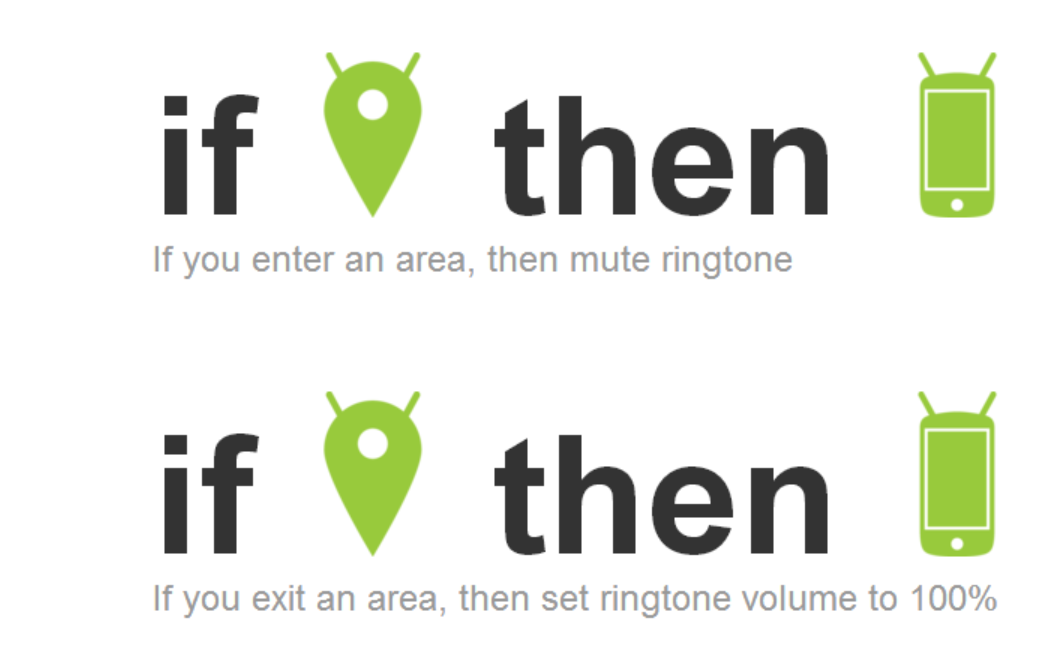 Other: 
If Briana Carter is tagged in a photo, then add file from URL to Briana Carter's Dropbox.
If new photo post by Briana Carter, then add file from URL to Briana Carter's Dropbox.
If Briana posts to Instagram, then add file from URL to Briana Carter's Dropbox.
Plus, many others that I use for blog productivity!
What I love to do is to get great ideas from others by browsing all the recipes that others have shared via IFTTT. I found this great one today to notify me if I get kicked off my home network, I will be notified so I won't burn up unnecessary data on my phone.
Edited to add more to this post for my Digi CoLab Friends!
At the Digital CoLab session where Kelly Snyder was speaking about how to not work for cereal, she mentioned creating a marketing database for contacts. I've tried this in the past and I always give up on it. However, I thought to myself, how could I use IFTTT to make this simpler! Well, I did it. It's rudimentary and it will still have to be cleaned up but it is a start.
Here's How: 
Sign up for IFTTT.
Activate different channels, ie Gmail, Twitter, Facebook, Dropbox, etc. For this particular recipe, you will need to active Gmail and Google Drive.
Create a label inside your Gmail with something easy to remember. I labeled mine PR Companies.
Click on "Create Recipe."
Click on "This" and choose Gmail as your trigger channel.
Then choose "new email labeled"
Enter your label title in the box provided.
Then choose "Google Drive" as your THAT channel.
Then choose "Add a row to spreadsheet"  (You can use an already created spreadsheet or have IFTTT create a new one for the first time you trigger this recipe.
Play around with it and see what you think! Right now, I still have to go in there and clean up a few things but sooo much easier than trying to manually enter in all the information!
Do you have any fun "recipes" you use with IFTTT? Share with us in the comments!
Disclosure:  As member of a pretty cool team of influencers, I received the Samsung Galaxy Note 3 with line of service from Verizon. No additional compensation was provided nor did I promise positive feedback.  All opinions are my own. Learn more on how I disclose on my Disclosure Policy page.