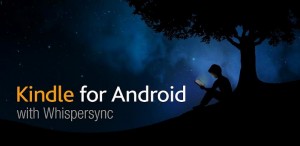 One of my favorite things about the Motorola Xyboard is it's multi-functionality. Not only can I use it to access the internet, use apps, navigate, take photos and videos,  I can use it as my eReader without having a separate device to haul around.
You can download the FREE Kindle app or Nook app for your Xyboard. There are plenty of FREE ebooks you can enjoy with these apps too! I post about the FREE Kindle Books I find almost daily. Some of the books are hit or miss but since it's not costing anything, it's worth it to try some of these books. You can also save money by borrowing select books from your local library.
I love that I can sync this Android app with the app for my phone too because then I always have my favorite books with me without losing my spot.  It is so simple to sync the Kindle app among various devices and operating systems. I can read with two columns on my tablet which gives me more of a book feel.
Do you read on my tablet? Do you prefer reading on a actual Kindle device or on a App? 
The Motorola also has some cool photo apps that are FREE, which we love around here, which I will share with you in a future post! You can view all my past Verizon posts here: https://bargainbriana.com/tag/verizon/.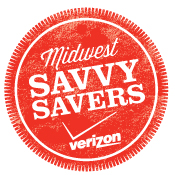 Disclosure: I am participating in the Verizon Wireless Midwest Savvy Savers program and I have been provided with a wireless device and six months of service in exchange for my honest opinions about the product. Learn more on how I disclose on my Disclosure Policy page.