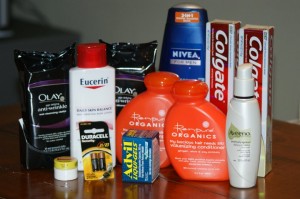 Did you score big on Black Friday at the Drug stores? Beth wrote in to tell me about the deals she scored at CVS on Friday!
Paid $47.14 out of pocket, got $29.94 in Extra Bucks. She will submit the Organics shampoo & conditioner for rebate to just end up having to pay $7 for this lot of goodies after rebates and Extra Bucks!
Good Job!
How did everyone else do?