Can you tell me pls how can I "like " different companies websites and them block their access to my profile?
Hey you want to get all those coupons without giving up your privacy! I totally understand that. There is a simple way you can block profile access by Facebook apps.
Go to Account – Privacy Settings.
Then scroll down to Apps & Websites – click on edit your settings.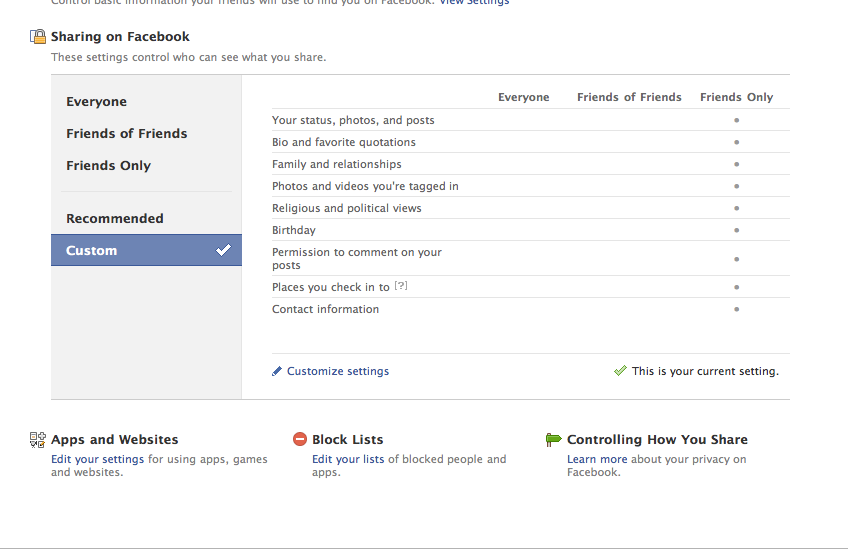 Then you will get to the screen when you can remove apps – which I suggest doing every couple of months.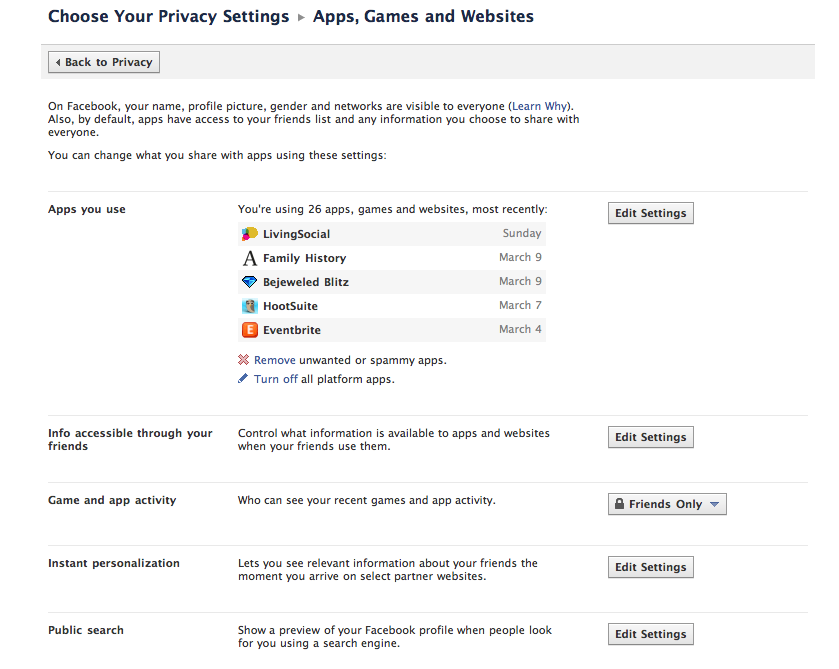 You can then edit individual app settings, remove the apps, and control access to the info accessible through your friends.