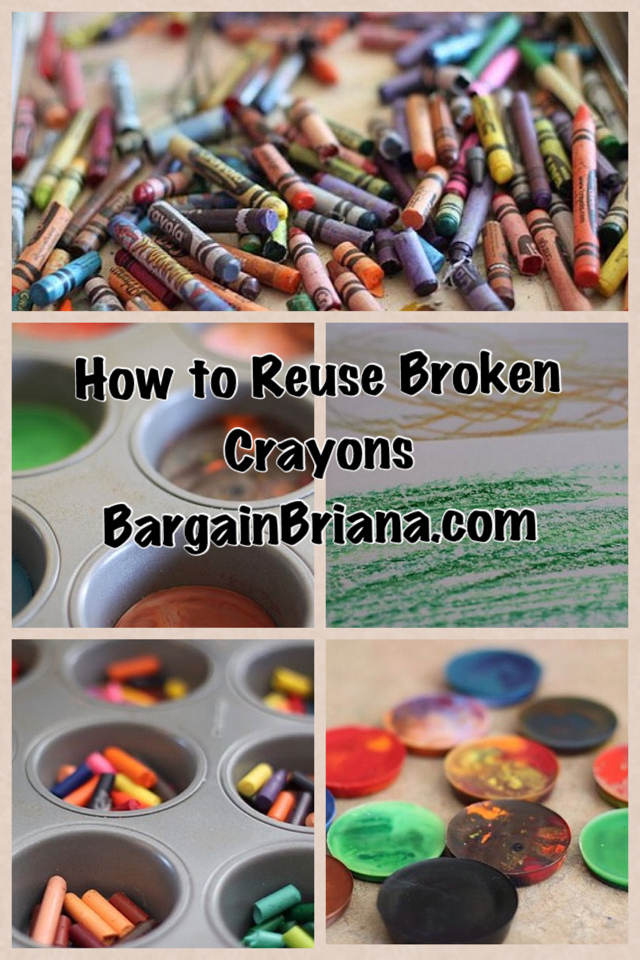 If you are like my family, you end up with tons of crayon tips. Don't toss them. Create a new and fun crayon for your kids by making new crayons.
This is so easy and fun to do. You can even involve the kids in helping you.
First, you will want to soak the crayons with wrappers still on them in warm water for 5-10 minutes to make it easy to get the wrappers off.
You will then want to use an old muffin tin or one you can dedicate to crayon making. You can also use a muffin liner if you don't want to ruin a muffin pan.
You can mix up the colors however you want. The kids wanted to do some color combinations like all shades of blue or green for fun.
Preheat your oven to 150 degrees.
Cook the crayons for 15-20 minutes or until they look soupy.
Then immediately put in the freezer.
It only took about 20 minutes for the crayons to set.
Then the kids had a blast experimenting with the new crayons and the special color combos!
I have a few more ideas on some things we are going to do next time to make it even more fun!