Are you looking to renew or renovate your bathroom? Now is a great time to do it as Home Depot as lowered the prices on the cost to renew and renovate your bathroom.
While, we don't need a total bathroom upgrade, we do need to renew our bathroom with new towel bars, fresh paint, and just a new look!  After browsing the aisles at the Home Depot, I saw several really stylish options I wish we needed.  Like this St. Paul Sydney Vanity with Stone Effects Top ($169). This Brioche Glass Mosaic Tile would really give a lift to any bathroom.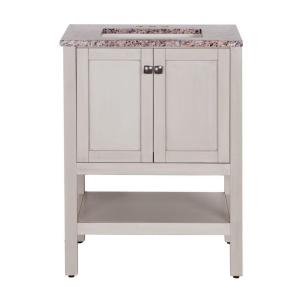 Home Depot is also offering a exclusive deal while supplies last on a American Classic Savannah Vanity with Solid Surface Technology Top and Mirror for just $99 ($249 value). Replace your older toilet with a more energy efficient American Standard Round Toilet Kit for $98, you could upgrade several items in your bathroom for under $200.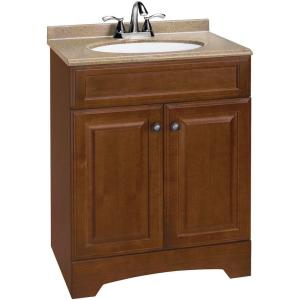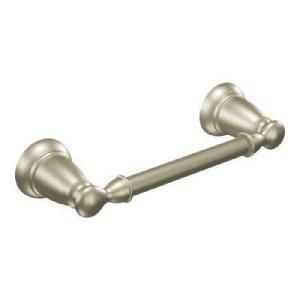 There are so many different ideas and deals to be had at the Home Depot. When I was shopping, I picked up this really cool Pivoting Paper Holder from Moen for our half bath. We recently painted in that bathroom and someone (not sure who) accidentially threw away the paper holder.
I know it sounds weird but I'm really excited about this paper holder. When we looked at the display the bar pivots up for easy bathroom tissue reloading….and we know everyone hates to do that even though it only takes 2 seconds!
The picture doesn't do this justice so once we get it up, I may have to do a vlog on it!
Some other things I need for our master bathroom…finish painting…put up a couple of towel hooks or a towel bar.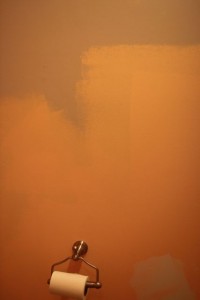 We found this over the door hook for under $7 this weekend at the Home Depot, which is perfect for towels for now….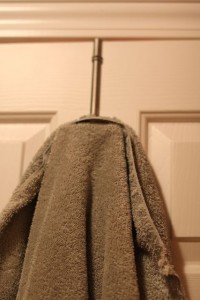 I need to find some sort of basket or storage for this space on our tub….so that I can better organize our bath products…and a picture or a shelf on the right side of the tub would complete the look of the bathroom…we've only lived here 7 years and have very little decorating….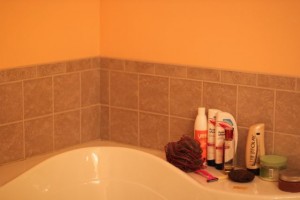 I love just walking around and dreaming about all the things I want for our house in the Home Depot…and with these types of prices, it is totally possible!
On a side note, my uncle who passed away last year wouldn't step foot into a Home Depot when they were sponsoring a race car driver he despised! Makes me grin a bit when I go into the Home Depot thinking of him telling me that story!
Do you have plans to renew or renovate your bathroom this year?
This post is sponsored by the Home Depot. Post was written 100% by me and was not edited by the sponsor. The Home Depot works with bloggers such as myself to conduct product reviews. They do not tell bloggers what to say about their products or how to say it. The Home Depot fundamentally believes that people should be free to form their own opinions and share them in their own words. The Home Depot often provides product – free of charge – to bloggers for review as they did for this post. The Home Depot's policies align with WOMMA Ethics Code, FTC guidelines and social media engagement recommendations. Read more on my Disclosure Policy.