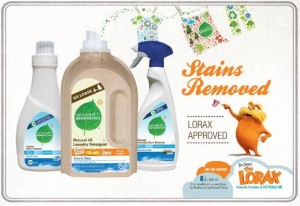 You can join the Seventh Generation Rewards Program by simply enrolling with your e-mail address.  This rewards system earns you points for being green and living healthy!  Join today and recieve future updates on how you can earn points for things you already do- or learn new ways to living better for the environment.
Also, be sure to check out the Seventh Generation Sweepstakes on Facebook! Enter to win:
Grand Prize:  Vacation for (4) to the Redwoods
Frist Prize: 5 Winners- High Efficiency Washer & Dryer Set
Weekly Prize: 1,000 Winners- Green Laundry Kits
Learn how to save with Cash Back Sites and other Grocery Store Rewards Programs!