Earlier this month, I received the Samung Gear 2 to test out as part of my #VZWBuzz partnership.  As you can see from my Facebook post, when I first received this, I wasn't really sure of it's capabilities. The Gear 2 is super cool when I remember to wear it!
First of all, I want to remind you that I'm not a fan of wearing anything on my wrist. I hate wearing bracelets, watches, and whatnot so I knew right off that this wouldn't be something that I would use on a regular basis. Cuz, I hate that feeling of something attached to my wrist. It either dangles too much or feels too tight. I can never get it right. Then when I try to type, which is constantly during the day, it adds extra weight to an already vulnerable area. Soooo that being said, this is not something that I will be personally using on a regular basis, even though, I think it is super cool when I do wear it!
I feel like a super spy when I wear it. Receiving text messages on watch, talking on the phone via my watch, taking photos via my watch. So very spy-like.  You may wonder to yourself, when would I ever need to talk on my phone watch or receive a text message on my phone watch? There are times like the other day at our office when I was in the front office talking to our receptionist. My phone was ringing in my office. Normally I would not have heard it ring, which meant I would have missed the call from my aunt. Then she would have thought I was avoiding her when I didn't answer the phone call after not responding to a text the day before. Instead, I was able to test out the abilities of the phone watch while having a fun conversation with my aunt.
I have thought of a few other scenarios where the watch phone call would be awesome:
Riding Bike.
Actual phone is buried somewhere deep in purse.
Basically anytime that your phone can be within Bluetooth reach but yet you don't want to physically have your phone on your person.
Anytime you want to impress your friends because having a watch phone is really cool. It really is.
On the same line of taking phone calls is reading text messages via the Gear 2. This is great when my phone is buried at the bottom of my purse and I can get a preview of the message before I started the venture of looking for my phone in my purse. There are only a few reply templates you can use to send replies.
The camera will take photos and record video. Here's one of the spy photos I took while demonstrating the camera abilities to a teenager. It takes decent photos as you can see. really, this photo was from my watch!  Too many possibilities to mention when it comes to the fun uses of the watch camera.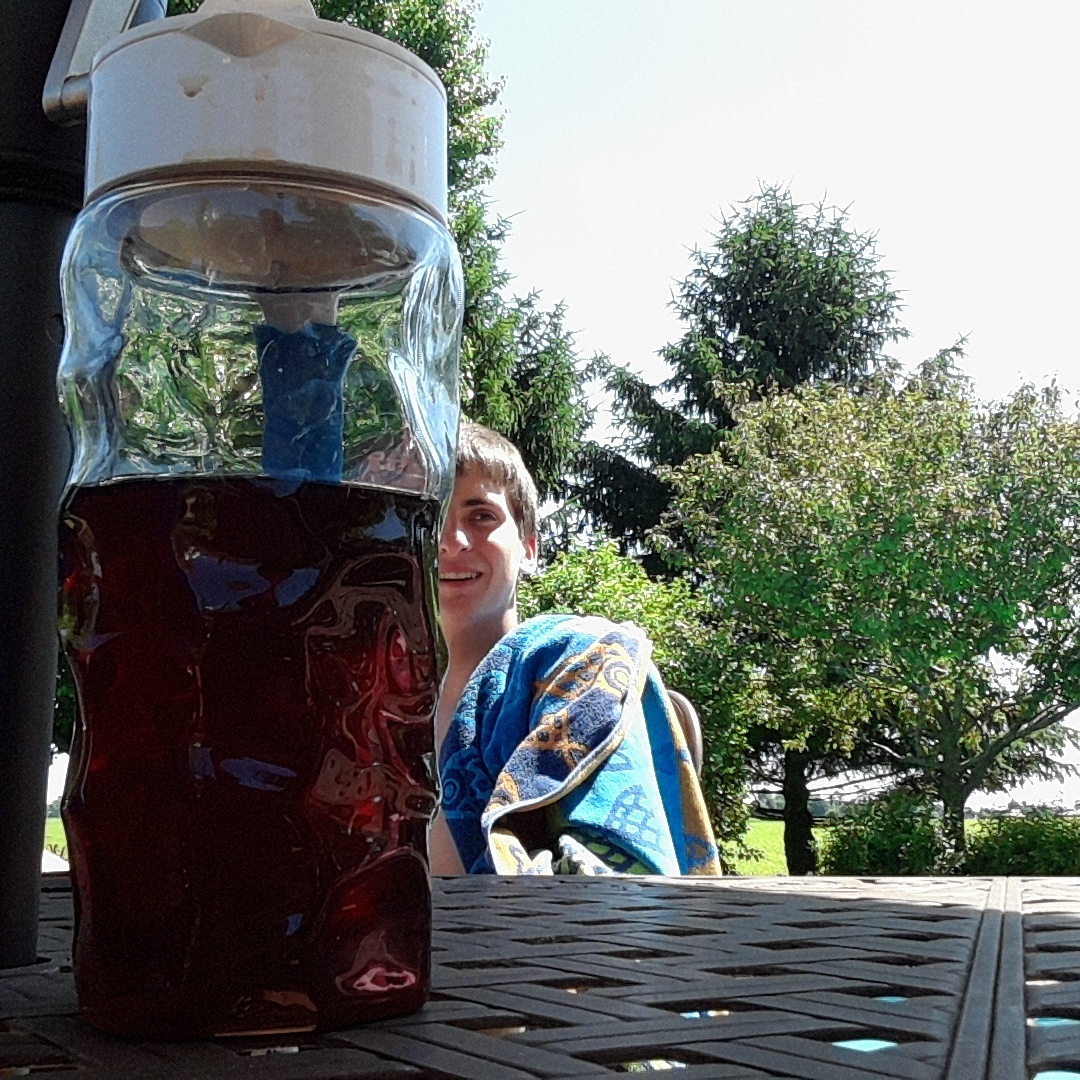 Then when the Gear 2 is connected via Bluetooth to your Samsung phone, it will automatically upload to your phone. For me, it then uploads to Dropbox via my IFTTT app, which I LOVE!
The Gear 2 will also track your steps and will integrate with S Health. I tested the Gear 2 for tracking steps alongside my Fitbit and I was pleased to see they were very similar on the number of steps. It also has a heart rate sensor so you can see if your meeting your target heart rate goals during exercise. 
Other Samsung Gear 2 Features: 
Standalone Music Player that connects with Bluetooth headsets.

Your Samsung Gear 2 puts you in control of your TV and Set-Top Boxes with its lrLED sensor.
Overall it is a really cool device. It is $299 right now so this is a little steep on top of the cost of a smartphone. However, keep your eye out for discounts and promotional offers.
Disclosure:  As member of a pretty cool team of influencers, I received the Samsung Galaxy Note 3 with line of service from Verizon. No additional compensation was provided nor did I promise positive feedback.  All opinions are my own. Learn more on how I disclose on my Disclosure Policy page.