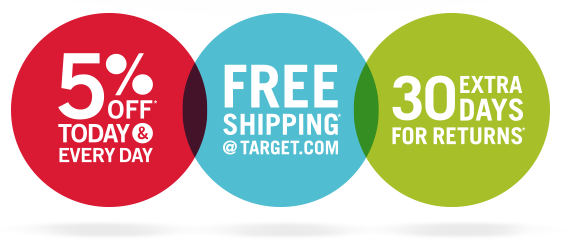 Have you signed up for a Target REDcard yet? This FREE debit and credit cards are a no-fee card that will give you a wide array of shopping benefits!
5% off every day (Um, yes please!)
Free shipping at Target.com
Extended returns — 30 extra days
Up to 1% of purchases go to school you designate
The online application process for debit and credit has immediate approval except for some debit applications which will require a few days to confirm bank account
I'll be referencing this quite a bit during the holiday season so go ahead and sign up now!
Want to save loads of money this holiday season? Find the latest holiday deals I've posted about. You can also check out the Hot Holiday deals,  Giveaways, Online Coupon Code Database, and my Holiday Gift Guide. These pages are being updated often.