We recently had a little computer scare. The hard drive of our Mac crashed. I had suspected it was going to crash because of some error messages we had been receiving and made a back up of all my thousands of photos and movies a couple weeks before the end of that hard drive.  The funny part is, I had forgot that I made the backup on an external hard drive and had that sick feeling when they told me that it wasn't going to be recoverable.
Then when I went to plug in the external hard drive, it wouldn't turn on. I started really feeling sick thinking I had lost all my files forever. I just had to purchase a new adapter and it was working again. However, I do not have a back up for my back up. I need a plan for my back up files if my back up fails.
The sick feeling I felt when I thought I lost thousands of pictures (again) was devastating. With all of the losses in our family in the past few years, it is extremely important for me to hold onto to all my photos. I don't want anyone else to feel like that ever. However, even though, it had happened to me before, several friends had recently had it happen it to them, we still forget to make up back ups of our precious photography files. The thought of losing photos of my children and my family left me feeling sick.
How many of you are thinking in your head "I need to back up my photos?" I'm guessing quite a few of you. Backing up your important files is probably something low on your list of things to do as I know many of you are busy parents too!
Norton™ Online Backup is a great solution for busy folks like me. Keep all of your music, videos, photos, financial documents and other important files safe from loss from a hard drive crash, accidental deletion, or a major natural disaster.This all works automatically with the Norton™ Online Backup system, a personal cloud service. It is super simple to use and stored in a secured online data center.
One of the issues we normally run into is compatibility with both Macintosh and Windows computers. There are external hard drives that you can do both with but I'm not computer savvy enough to figure out how. With Norton™ Online Backup, you can back up files from up to FIVE Windows or Macintosh computers with one single subscription. Plus, you can easily add secured storage space as you need it.
Other Reasons You Should Choose Norton:
Norton has been protecting people and information for 25+ years

High-level encryption, both during backup and while stored in their secured date center
Offers you complete control to manage and restore your backed up files through a secured password-protected Web page, so your files are always available to you. Retrieve your files from any computer connected to the internet.
Automatically saves the previous versions of files backed up in the past 90 days, so you can restore older files if necessary.
The only online backup service that lets you share your backed up files via email.
It is easy to set up. Once you set it up, it works in the background and will not get in your way or interrupt you. You also do not have to worry about carrying around external drives, USBs, or worrying about those items getting damaged. Once you set up Norton, it will automatically back up on the schedule you choose.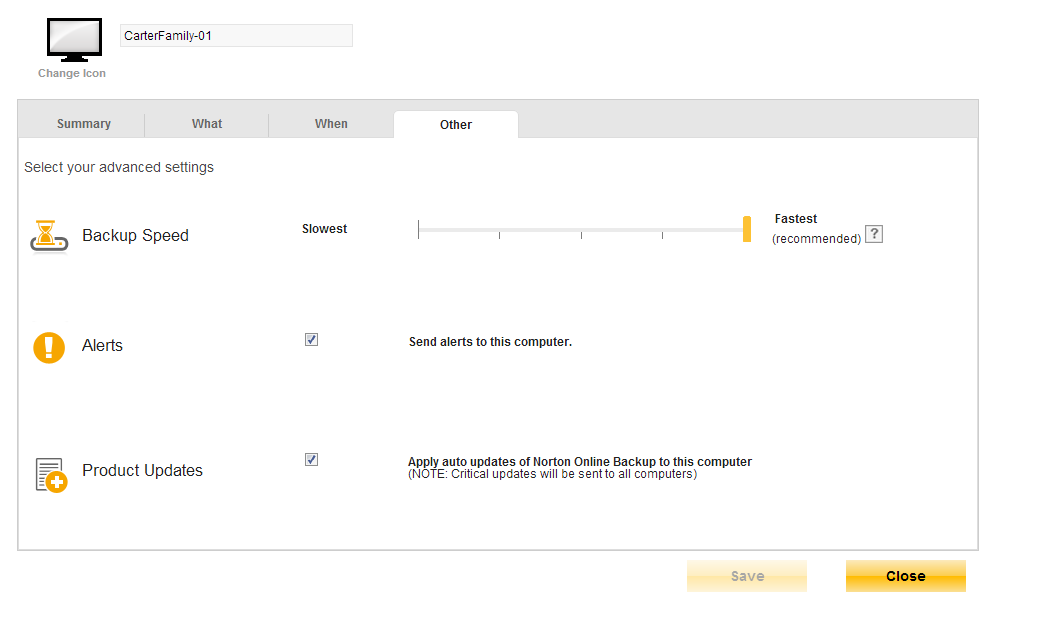 With Norton™ Online Backup, I really can just sit back and forget that it is backing up, which saves me time and money and offers this mom peace of mind that she will not lose her valuable photos.
This post was sponsored by Norton™ Online Backup. Rest assured, this Post was written by me and was not edited by the sponsor. Read more on my Disclosure Policy.