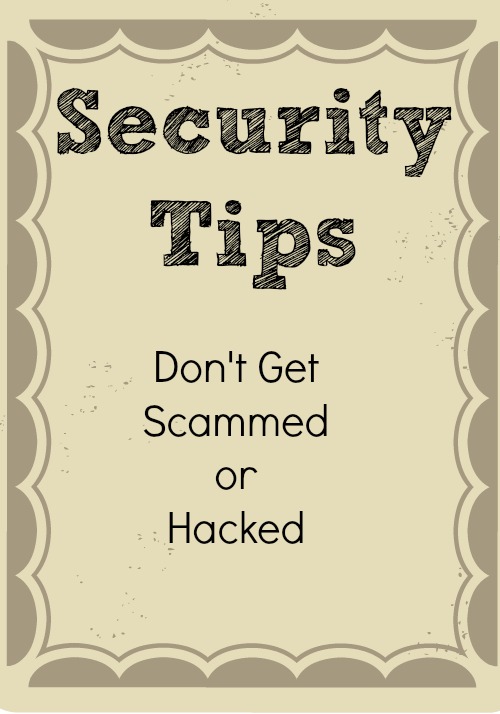 Hackers and scammers seem to be in the news often these days. When I hear of these things, it makes it hard to feel secure, and I think I would be safest just using cash. However, one way to be sure you are safe while shopping is in fact by using your credit card, which can protect you in an instance of fraud, while lost, cash is typically impossible to replace.  If fraud happens, you will need to get a new card, but you won't be responsible for any unauthorized charges.
Here's a Few Savvy Security Tips to Keep You Safe: 
Use trusted resources. Check out useful tips to protect your personal information with Discover.com's online Security Center, which was recently revamped. One way to protect yourself is as easy as using strong, unique passwords for each of your individual banking or credit card accounts, so thieves and hackers have trouble stealing your personal and/or financial information.
Update your Facebook privacy settings. It is so easy to find out the entire family history of users on Facebook when privacy settings are wide open. One simple yet effective setting is to go to your friends list and update who can see your profile and personal information, including your friend list.  Why is this important? One of the scams used often on Facebook is when scammers create a fake profile that appears to be exactly like your actual profile. They will then start making friend requests to friends on your list, which is easy to do if your friend list is available for anyone to see.  Once your friends accept the request, the scammer will start either spamming your friends or trying to scam money out of them through your name. My grandma recently had this happen to her, but luckily,  we were able to get the fake profile shut down quickly.
Know how your credit card company protects you. Fortunately, your credit card company helps detect fraud. Most banks have a zero-liability policy for fraudulent purchases made on their credit cards and will typically see these purchases before the cardholder does. An important tip is to register on your bank or credit card's online account center, where you can keep track of purchases daily or weekly rather than waiting for your statement. Sign up for paperless statements if offered, thereby avoiding this information being sent through the mail and potentially getting lost.
Discover's $0 Fraud Liability Guarantee means you're never responsible for unauthorized charges on your Discover Card account. Discover has Proactive Fraud Monitoring, which is constantly monitoring cardmembers' Discover Card for potential and actual fraudulent purchases – have peace of mind knowing Discover will contact you if any suspicious charges appear.
Set up mobile alerts. Discover offers several options for instant alerts to help cardmembers manage their accounts at home or on-the-go. Cardmembers can sign up to receive the alerts they want and customize how those alerts are delivered to them. Want email alerts when you've reached a particular balance and a text when you're nearing your credit line? You can set them up.  I have alerts set up to receive emails when a transaction is over a certain amount.  I also have an alert that reminds me  when a payment is due so I can avoid any late fees. There are many alerts that you can customize based on your lifestyle.
Have you been hit by a scammer or a hacker recently? 
Keep up to date on all the latest Discover promotions on Facebook, Twitter, or YouTube.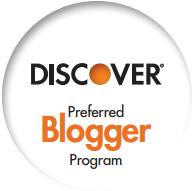 My views are my own and do not necessarily reflect the views of Discover Products Inc. and its affiliates. This post was sponsored by Discover Card. Rest assured, this Post was written by me but was edited by the sponsor. Read more on my Disclosure Policy.