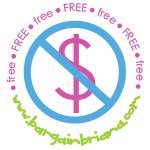 Sign up for exclusive home care tips, offers, recipes and more. Click above to be taken to the form!
And with Right @ Home, you'll always find something new:
The latest cleaning & organizing ideas
Fascinating food facts & easy recipes that inspire second helpings
Inspiring projects for your home & garden
An opportunity to share our comments with the community
Chances for prizes and FREE SC Johnson products
Quick tips to save you time & money
Cleaning basics: how-tos & more
Member ratings for recipes & crafts
Fun ideas for you & your family
Easy ways to search recipes and articles
More offers than ever before
And much, much more! Join now.