This is a sponsored post, I am a Kmart blogger, though all opinions are my own.
A great way to enjoy the outdoors, spend time with your family, and be active is a family bike ride! The weather has been fantastic for us to go on bike rides. We head out for some quality family time at least a couple of times a week. I rarely get the entire family to go at one time but I can usually convince a couple of kids to go on a ride with me.
Since we moved closer to town, our yard has looked like a bike parking lot. Really, though, my husband tells me that we need to be getting ride of bikes instead of acquiring more. However, this bike, the Schwinn Riverside 26 Inch Women's Bike available at Kmart, is oh so pretty!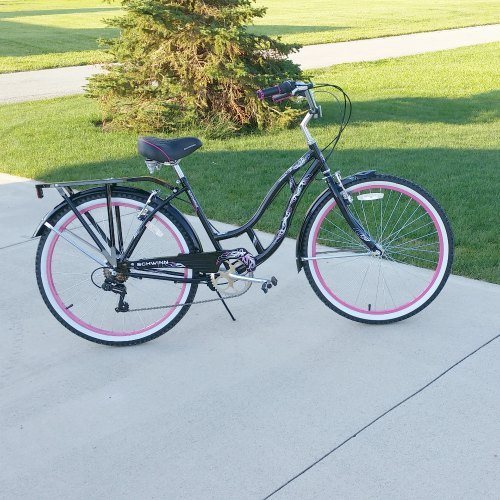 Really, it's pretty. It also rides really smooth! So many things I love about this bike beyond the pretty pink and black, which happen to be my favorite color combination. The matching fender and rear cargo carrier add to the features. On a side note, my kids seem to think the cargo carrier would be the perfect spot for a friend to hitch a ride. I better not catch them doing that on my new ride!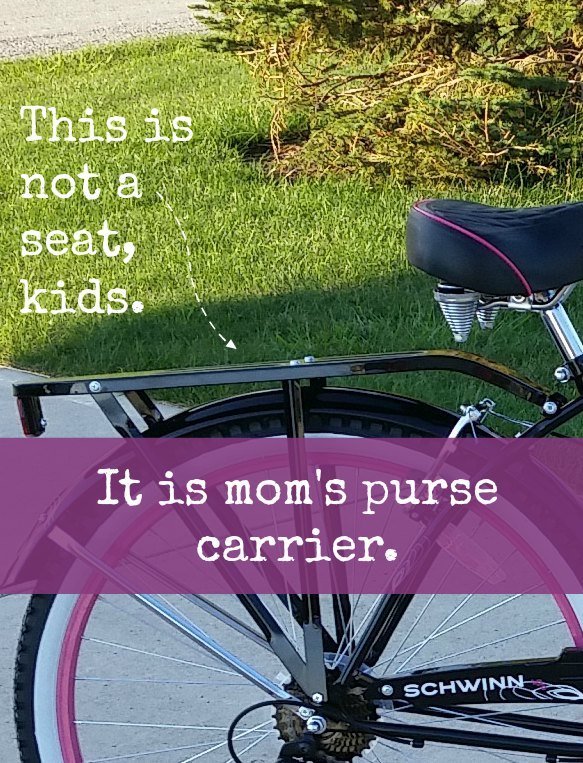 First let's start with the assembly. This is probably the only pain point I had with the bike. As you can see, I unwrapped all the packaging from the box and separated the parts. However, I was a little lost with the instructions. I'm sure I could have put it together myself if I had applied myself. However, there were tools needed that I didn't really want to search for. I decided to just leave it like that until my husband came home. Ha, ha, bwhahaha. You read above that he wasn't thrilled about us acquiring more bikes, right?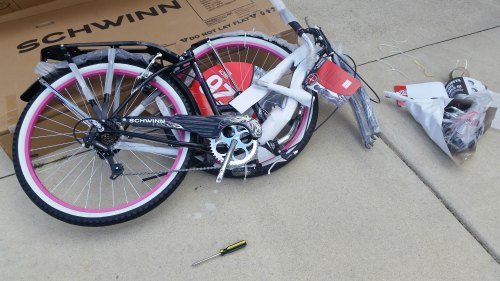 Being the good husband, he put it together for me! Really, there is no other choice, right?  I would recommend taking advantage of the free assembly offered at stores to save you some time.
Once it was put together, I was ready to test it out.  I ride for exercise, family fun, and just to get around town. I'm a little obsessed with the Runkeeper App to keep track of my activities but check out the inaugural bike ride on my new Schwinn Riverside 26 Inch Women's Bike. I felt like a little kid again riding all over town to visit with different friends.

My favorite part of this bike beyond how cool it looks, is the upright design. I don't feel hunched over when I'm riding this bike because the handle bars come to me instead of me having to leaning over to come to them.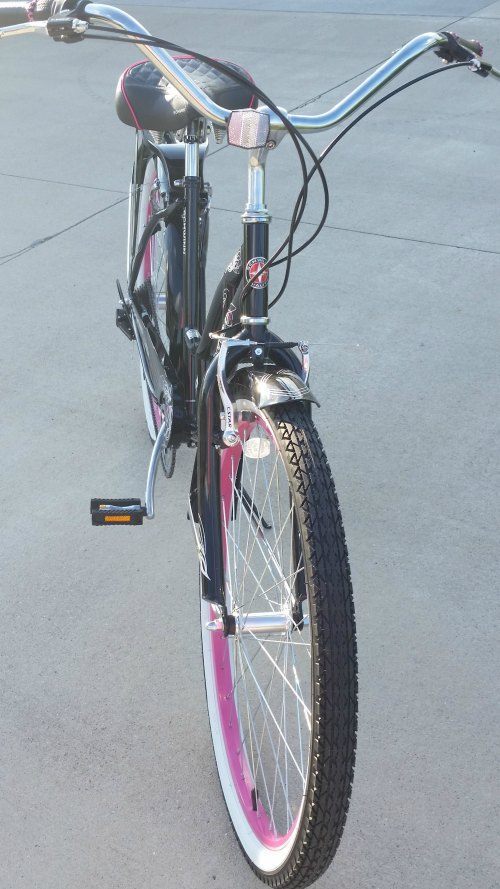 The seat is super comfy too! It is wide and cushy. Just like I like it. No sore booty for me.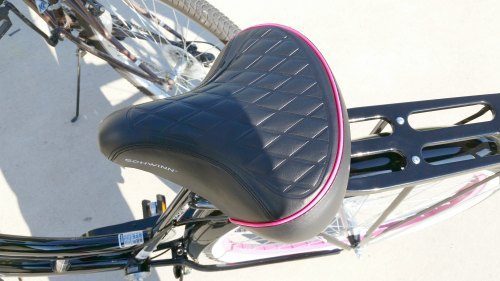 Other Features: 
Schwinn Riverside 26 inch Women's Bike

 comes with a wide padded adjustable seat for added comfort
Alloy and linear pull brakes offer extra control
Chain guard keeps legs clean
1-piece crank keeps the chain turning smoothly
7-speed rear derailleur
Assembly required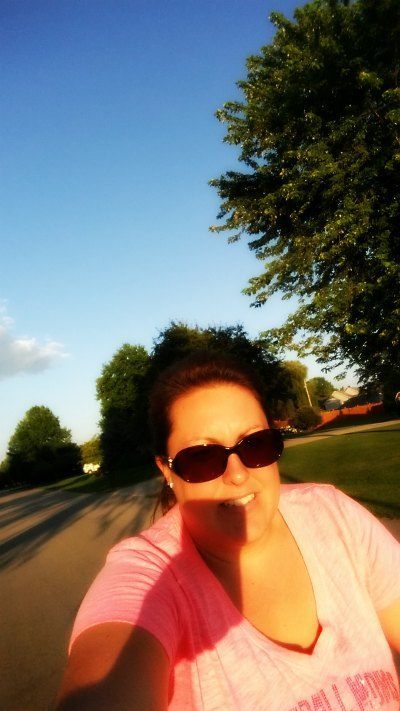 This post was sponsored by Kmart as part of the #KmartSummerFun campaign. Rest assured, this Post was written by me and was not edited by the sponsor. Read more on my Disclosure Policy.