This is a sponsored conversation written by me on behalf of The J.M. Smucker Company®. The opinions and text are all mine.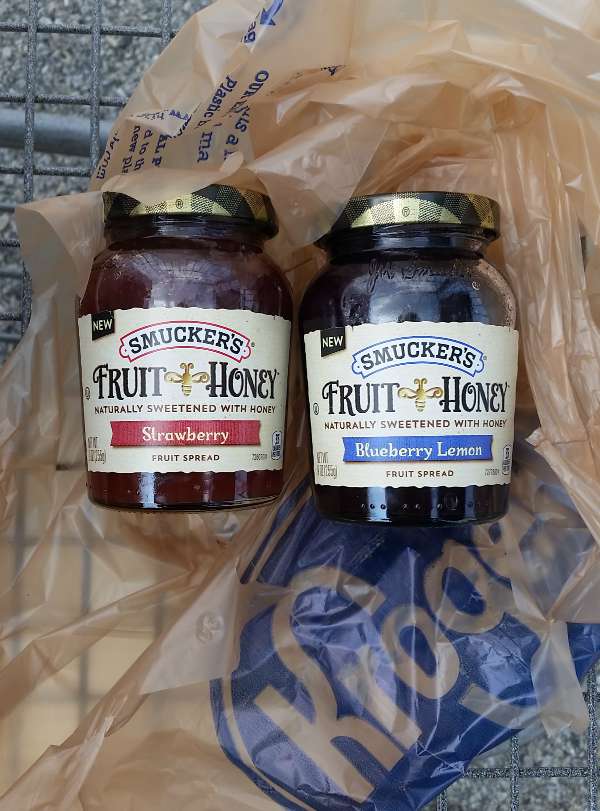 It is September, which means most kids are back in their normal school routines. If they aren't back in school yet, they most likely will be soon. Back to school time means making school lunches, feeding kids after school snacks, breakfast, etc….it is all about the food! (Really, you people are hungry again?!?)
I heard about this product called Smucker's® Fruit & Honey Spread that sounded like a great product to incorporate in our back to school lunches and snacks. I love honey and I love jam so this sounded like a perfect combination to me. I headed off to my local Kroger to pick up a couple of the Smucker's® Fruit & Honey Spread to try for myself.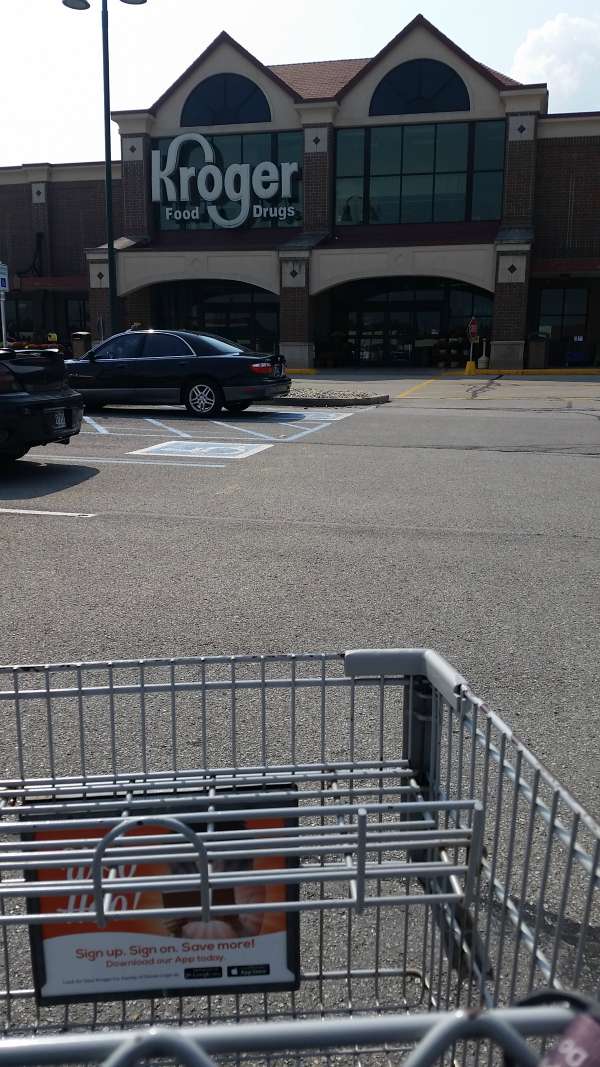 As I was headed down the jelly and jam aisle, I had to reach up to the very top shelf to find the Smucker's® Fruit & Honey Spread. If you saw someone taking a photo of something on the top shelf while balancing on their tippy toes, you would probably think they were a little bizarre! If you are looking for this delicious spread at your store be sure to look near the top shelf as that is where I found it at my store. It doesn't surprise me that I never noticed this while looking at the jellies and jams previously since my eyes don't naturally go to the top shelf.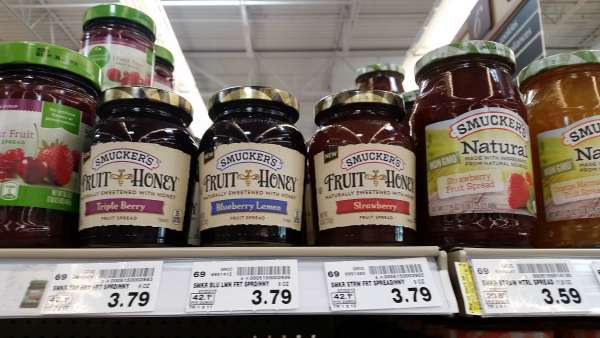 My store had three Smucker's® Fruit & Honey Spread varieties available: Triple Berry, Blueberry Lemon, and Strawberry. I wanted to buy them all but settled for the Blueberry Lemon and Strawberry. My idea for a delicious snack is very simple but there are so many ways you can incorporate these spreads into your meals, I can't wait to try many more of these ideas.
Since I plan on using the Smucker's® Fruit & Honey Spread in a fun and easy sandwich idea, I picked up other items I would need to at Kroger as well.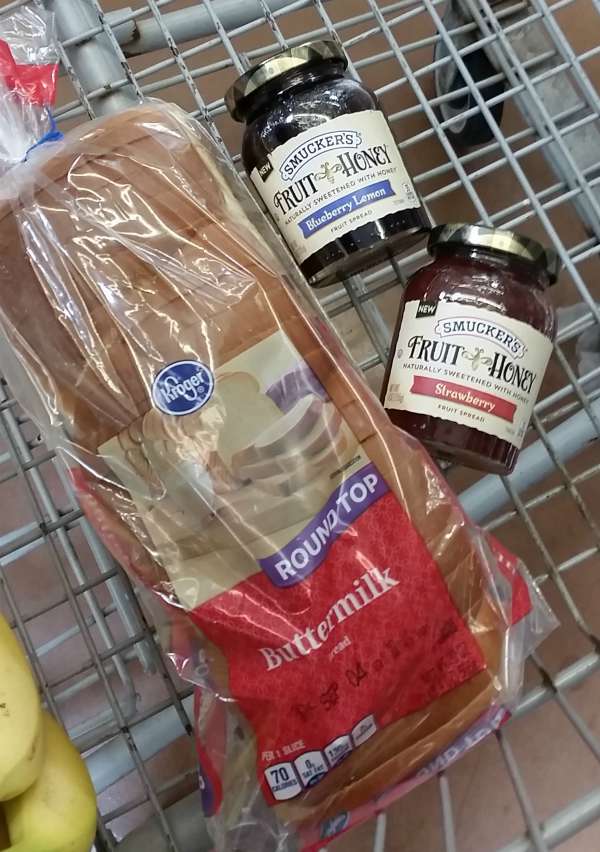 It is really easy to purchase Smucker's® Fruit & Honey Spread at your local Kroger. Easy to purchase and easy to incorporate into your favorite recipes. You can use these spreads for breakfast, lunch, and dinner ideas. For a limited time, you can save on your Smucker's® Fruit & Honey Spread  purchase with this digital coupon at Kroger stores.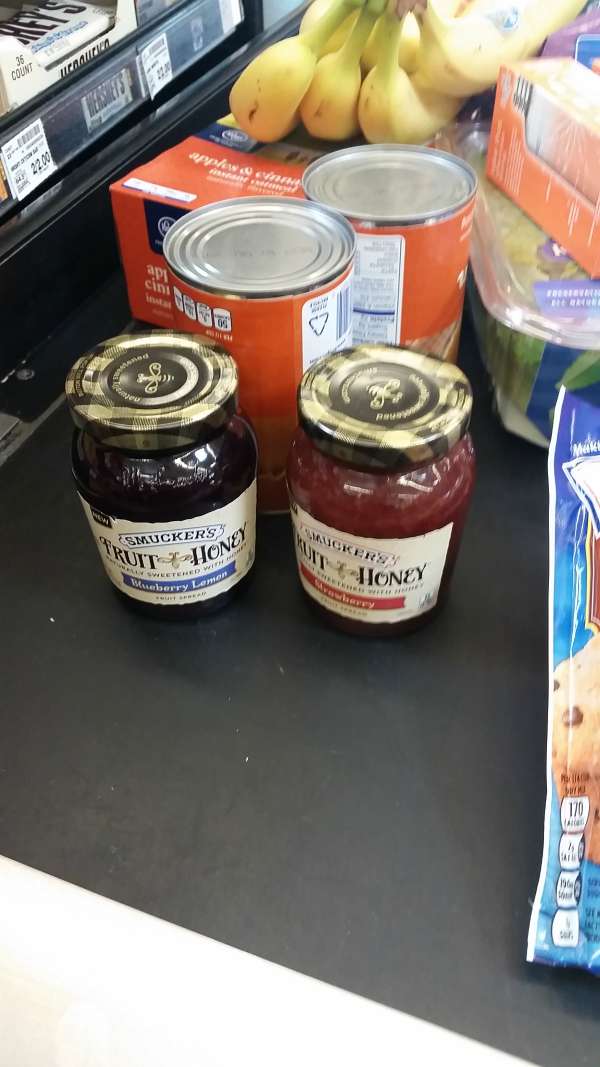 Like what you've read?
Subscribe today to receive free daily updates and download your FREE eBook: 10 Secrets to Extreme Coupon Realistically
Disclaimer: This post may contain a link to an affiliate. See my disclosure policy more information.