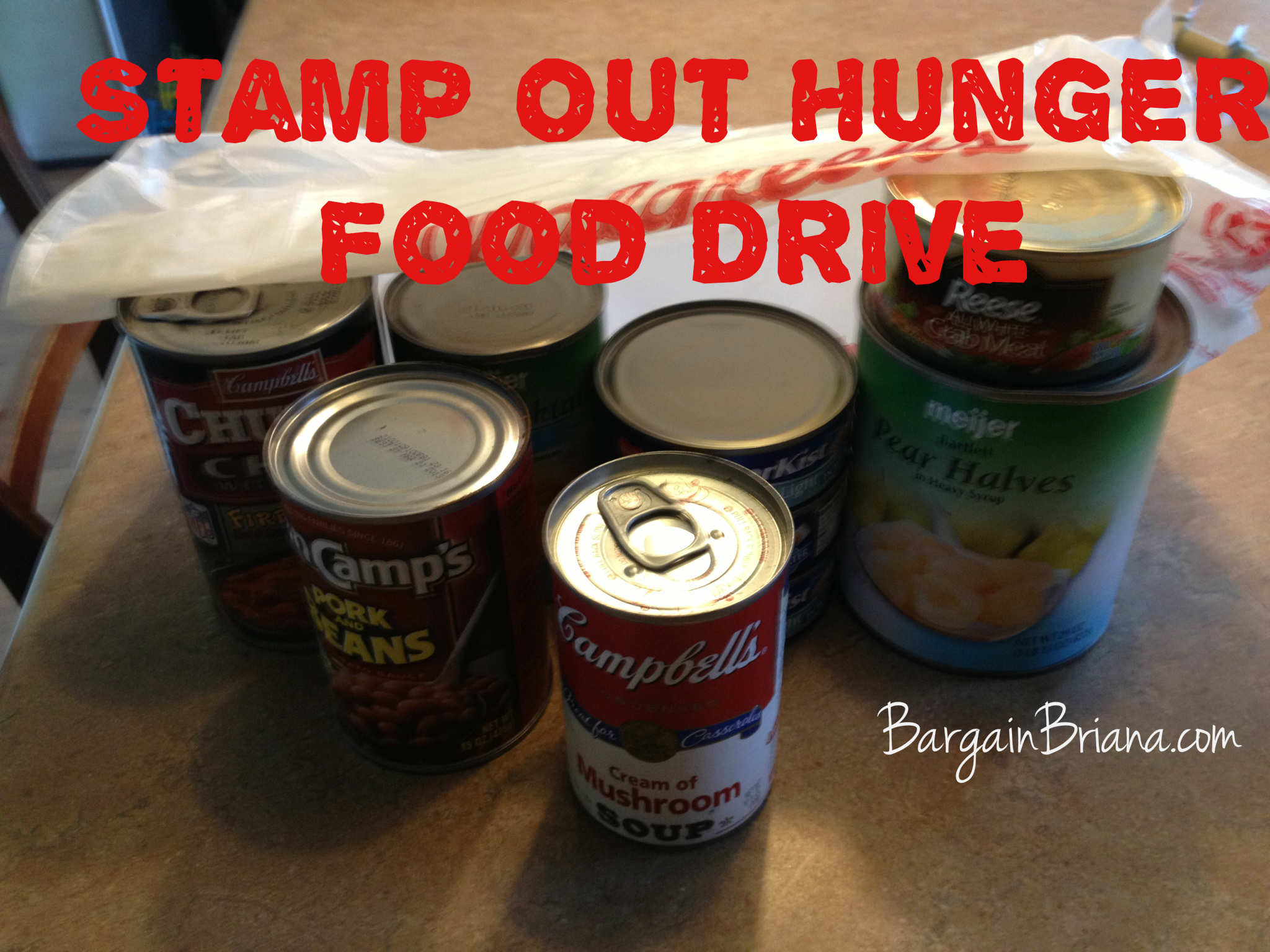 The National Association of Letter Carriers (NALC) will be celebrating the 10th year of the Stamp Out Hunger Food Drive on Saturday, May 11, 2013.  Stamp Out Hunger Food Drive is the nation's largest one day food drive!
I just received the flyer in my mailbox this year along with a handy plastic bag to put in my donations. Now all I have to do is put near my mailbox tomorrow. It's easy!
Collect and bag non-perishable* food items. 

Place by mail box for letter carrier to deliver to a local food bank or pantry.
Non-perishable items like canned meats, fish, soup, juice, vegetables, pasta, cereal, and rice are acceptable! Do not include items that have expired or are in glass containers. 
Reminder: 
Pledge to help Stamp Out Hunger on May 11, 2013 on this form and Valpak will donate $1 to Feeding America (up to $5,000.) Each $1 helps provide the monetary equivalent of 8 meals secured by Feeding America on behalf of local food banks. Read more at the Valpak website.