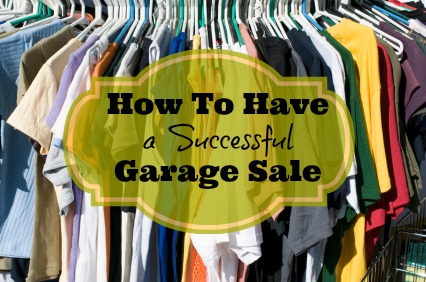 Once or twice a year its good to have a garage sale. It's the perfect way to get rid of stuff you are no longer using and make a little extra money! I've put together some tips to ensure your garage sale is a major success!
Successful Garage Sale Tips
Place Several Ads
If you want people to show up to your garage sale, they need to know your having one. A lot of people just put up a few signs around their neighborhood. Putting up signs is great but it should not be the only advertisement you do.
Put an ad up on Craigslist, maybe your local newspaper and check Facebook for groups in your community. Placing ads in several different places will ensure as many people as possible know about your garage sale. More people = more money!
Organization
Take some time to organize your items. Keep all the kitchen stuff together, kid stuff, books and so on. Make it easy for potential buyers to find what they are looking for. You do not want to overwhelm your buyers with too much chaos.
Make it Comfortable
Try and make your garage sale a place where buyers feel welcome. We all know that garage sales start early in the morning. Set out coffee, juice and maybe even some pastries. Your buyers will feel comfortable, which could result in them staying around longer to check out what you have for sale.
Have Change
Make sure to have change! There is nothing worse than losing a sale because you can't break a twenty-dollar bill. Make sure to have dollars, fives, tens and even some loose change on hand. If you really want to make your garage sale a hit, offer to take PayPal payments!
Have Prices Clearly Marked
Make sure your prices are all clearly marked. The buyer should be able to pick up and item and clearly see how much something costs. You should also be ready to negotiate on your prices. Make the buyer feel like they are getting an awesome deal and you can almost guarantee yourself a sale!