This blog post is part of a paid SocialMoms and Disney Movies Anywhere blogging program. The opinions and ideas expressed here are my own.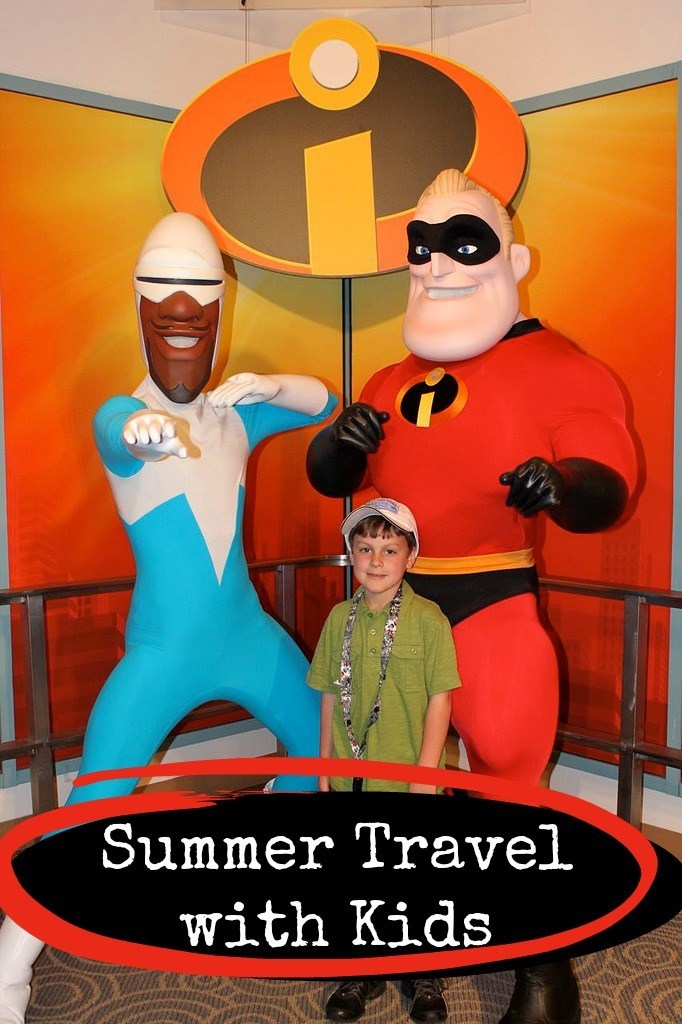 Are we there yet? Hey mom, are we almost there? Mom, mom, mom…….
If you are traveling with your children this year, at some point during travel, you will hear these questions. Sometimes these "questions" are more like statements because they know you aren't going to answer. It's almost as if children think that by asking the question just one more time that it will make the trip faster.  It isn't just the young ones either, sometimes it is the also the teens that are nagging. Nor does the mode of travel matter – plane, train, automobile, this is always the important question.
How do we deal with this?
The best solution would be if we had some kind of time warping ability where we could travel to the exact destination we are trying to reach by just thinking it. Since, I'm pretty sure that is only real in the movies like oh say, The Incredibles, then I think we are going to have to find some realistic ways to keep those kiddos entertained along the way.
Here's a few tips for Summer Travel with Kids: 
Snacks: Pack plenty and a large variety. If you time before your trip, make a batch of your family's favorite muffins or cookies. Fresh produce such as apples, bananas, and grapes are always easy fruits to eat on the go.
Beverages:  

I like to pack several bottled waters (the smaller ones) and bring flavor packets if we want something a little different. We might also throw in a few cans of pop in there too!  Bring along a few reusable water containers too if we need to split drinks. The reusable bottles are also nice for the hotel!

Electronic devices charged and ready to use. Make sure to download any games, movies, or apps that will want to be played before you leave so you are ready to go. This is where the Disney Movies Anywhere App is a must HAVE app for all ages! (Yes, my teen and her friend enjoyed watching the movie Frozen on a road trip to Florida in the spring!)
Did you know that you can now take your Disney Movies Anywhere? With the Disney Movies Anywhere app, when you enter a code from a DVD/Blu-ray purchase or an iTunes digital download, your Disney library will be with you everywhere you are, anywhere you are, and instantly accessible with or without an internet connection on any iOS device including iPhone, iPad, iPad mini, and Apple TV). It is so easy to use and you don't have to worry about carrying your entire DVD collection around town with you, which makes this a perfect for traveling app!  Once you download the Disney movies Anywhere app, register, and connect your iTunes account, you will receive a FREE copy of Pixar's the Incredibles to get you started with your Disney Movie viewing!
Check out these 9 Monstrous Facts about Monsters, Inc, which is one of my favorite movies:
Discount: To celebrate the launch, a new Pixar movie will be released each week at the special price of $14.99 (regularly $19.99) for a limited time.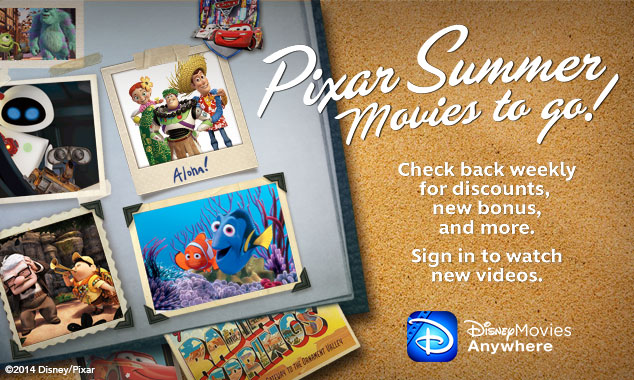 Here's How:
Download the Disney Movies Anywhere app.
Sign up for the Disney Movies Anywhere.
Connect your iTunes account. Be sure to also connect to your Disney Movie Rewards account too!
Access streaming versions of Disney, Pixar, and Marvel movies when you are online or download them to your device for offline viewing!
You can also watch this video to learn more:

Did you enjoy this post? Find more money saving tips here.
This post was sponsored by Social Moms. Rest assured, this Post was written by me and was not edited by the sponsor. Read more on my Disclosure Policy.