Like many women, I have a difficult time finding a swimsuit that covers everything and is still stylish. I also want something that is very durable and not too confining yet holds everything in like it should. This is one of the many reasons I love Lands' End swimwear.
Tip: Through March 31, 2015 you can save 25% on regular priced items at Landsend.com with coupon code SPRING with pin 5040. Don't forget to enter in your Shop Your Way Rewards Number to earn points or use points on your purchase. If you aren't a member of SYWR, you can sign up for FREE here.
Lands End swimwear is not inexpensive but it is a great value. One of the suits I have from Lands' End is about 8 years old and still looks brand new even after quite a bit of pool and beach wear! I love that you can mix and match their tops and bottoms to create your perfect fit and style. There is also a handy wizard that can help you find your perfect fit.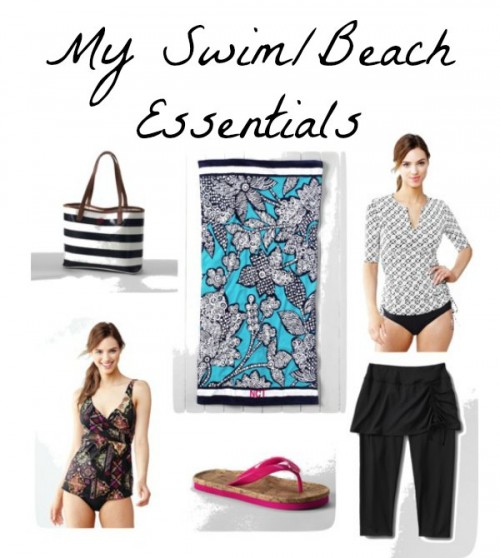 This year I added a Swim Tunic to my collection upon the suggestion of my dermatologist. I tend to burn on my arms and back when I am hitting the beach or pool and I think this will be the perfect top to protect myself.  It is rated at UPF 50 protection, which makes it a great addition to your sunscreen. It is designed to wear over your swimsuit and makes a great cover up top too.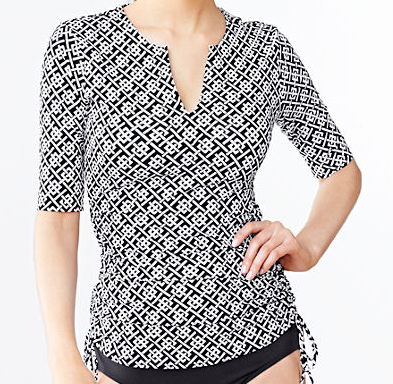 Head over to Landsend.com and see for yourself!
Want to save loads of money shopping online? Check out the latest online shopping deals.