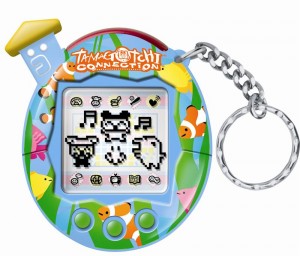 Bandai's newest virtual pet is the Tamagotchi V5 Connection. Raise a WHOLE family with this virtual pet. Feed it, clean it, entertain it, play with…they will then grow up to be a celebrity, model, athlete, paparazzi or a royal family! Users also have online access to TamaTown. Small enough to fit in a pocket…check out my entire review HERE.
#14 Marybeth is the winner! I will be contacting you to get your mailing address!
Thanks to all who entered!