Right now when you buy a pack of Huggies diapers at Target, you can not only get a great deal but you can make a difference! For every pack of Huggies purchased at Target through May 31, 2015, a day's worth of diapers will be donated to the National Diaper Bank Network.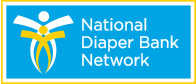 These purchases can be made at Target stores or online at Target.com. Up to 2 million diapers will be donated to help babies in need.
Imagine having to cut back on basic necessities like food and shelter so your baby can have diapers. To help families experiencing diaper need, Huggies has partnered with Target and The National Diaper Bank Network. For every Huggies purchase made at Target or Target.com during the month of May, we'll donate up to 2 million diapers to help diaper babies in need.
Check out this 45-second YouTube video that showcases real moms struggling with diaper need and the impact your purchase can make!
Want to save loads of money shopping online? Check out the latest online shopping deals.