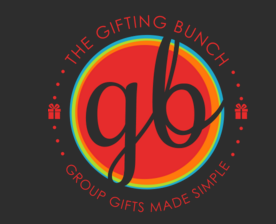 The Gifting Bunch is a new website designed to help eliminate the stress of group giving. It is a great tool for those in charge of organizing and collecting money for one recipient, such as a gift for a teacher, and collecting funds and messages from multiple people. It is very simple to get started and here just in time for the holidays.
I've been in charge of gifts from a group before and it can be a hassle tracking down people collecting money. Then there is the subject of picking the gift. Trying to think of a gift that everyone will approve of can be difficult. Gift cards are a great choice and the Gifting Bunch offers access to more than 500 e-gift cards ranging from Target, Amazon, Starbucks, Visa, movie theaters, restaurants, and more. With such a huge selection there is definitely something for everyone.
Getting Started on The Gifting Bunch: 
Sign up for an account to TheGiftingBunch.com here. Enter promo code BARGAINBRIANA and the first five people to sign up from BargainBriana.com will receive a $5 Target Gift Card.
Start a gift for a single recipient such as a teacher, coach, friend. You can also start a gift for multiple recipients, where the contributions will be split evenly amount multiple people. This would be a great option for a team with multiple coaches, a group of teachers, etc.
Invite others to privately contribute and leave a personalized message for the card. During this step, you can suggest the donation amount, deadline, and how the gift will be delivered.
Choose your gift of choice. Mix and match from over 500 gift cards such as Target, Amazon, Starbucks, Visa, Home Depot, movie theaters, restaurants, and more. The group card can then be hand delivered or emailed to the recipient.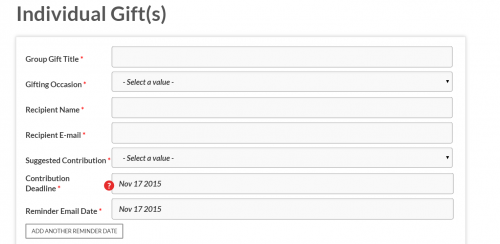 The Gifting Bunch is offering one $50 Giveaway to one lucky Bargain Briana reader! Enter via the widget below.
Keep up to date with the latest news and promotions by following The Gifting Bunch on Facebook!
This giveaway was sponsored by The Gifting Bunch. Rest assured, this Post was written by me and was not edited by the sponsor. Read more on my Disclosure Policy.