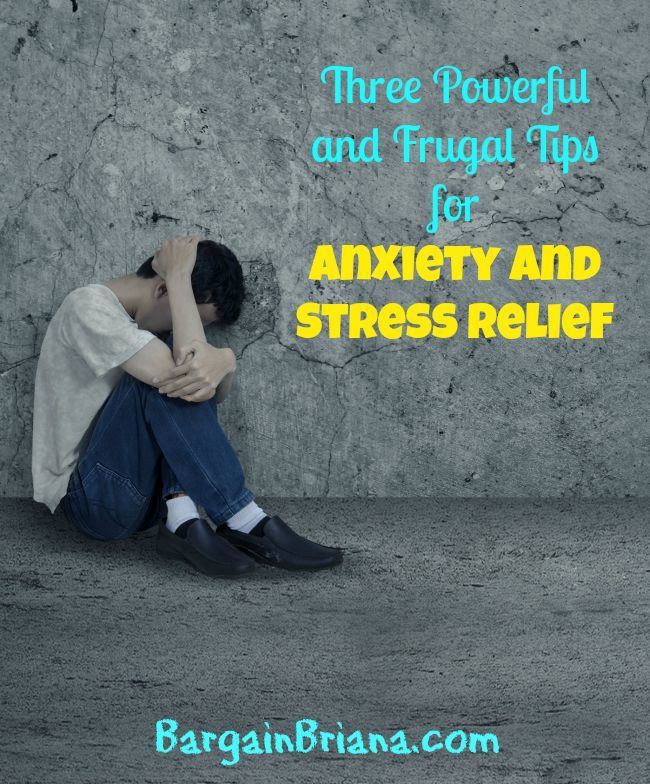 More and more these days people are looking for anxiety and stress relief. Everyone has stress of some kind in their lives and finding a healthy, positive approach to relieving it is vital. We all need healthy, positive solutions to get rid of anxiety. For some, however, anxiety and stress relief is far more complicated. For some, this state of mind and being is a daily fight that is loaded with panic attacks, depression and countless other symptoms. What many people are unaware of is the financial toll that takes. It can be incredibly expensive to get rid of anxiety and stress.
If you suffer from daily anxiety or stress, you already know what I mean. Finding frugal tips to ease the symptoms is extremely important. Not everyone can afford expensive therapy and medicines. Not everyone can go out and drop large amounts of cash on a diversion of any kind. Fortunately, there are some solutions out there.
Three Powerful and Frugal Tips for Anxiety and Stress Relief
You can ease your stressful, anxious feelings without spending a fortune. Here are some tips to help you out with this horrible affliction:
Exercise
The number one way to reduce your stress and anxiety is to begin using exercise as a buffer. Exercising is a great thing regardless of why you are doing it and it will help you feel better pretty much anytime. Best of all, exercise is fantastic at getting rid of anxiety and stress in your daily life. Pick out a routine and do it when you feel the most stressed. Even a few jumping jacks or push ups can make a difference. Walking is a great source of relief as well.
Find a hobby that costs little
Many people combine exercise with the hobby and simply look for a sport that they like. This is highly effective and helps in two ways. You busy your mind and your body if you got this route. If you are less active, however, or simply want to do something with your mind, there are a ton of great hobbies to explore. You can write poetry, read, create art, scrapbooks, and countless other things. Simply find a hobby that keeps your mind occupied and you will have a wonderful, frugal stress buster.
Get organized
Many people are stressed about money, but just as many are upset about the insanity of the daily grind. If you are constantly trying to find the time to make your days fit, you likely are in need of a life makeover. Sit down with a pencil and paper and write out all the things that you do on a weekly basis. Get as detailed as possible. This organization is important and you can do it rather quickly. Start placing these tasks into time slots throughout the week and be realistic. In the end, you will be left with a schedule that is doable. If it is not, then you need to reduce some activities somewhere and take off the pressure.
Did you enjoy this post? Find more money saving tips here.