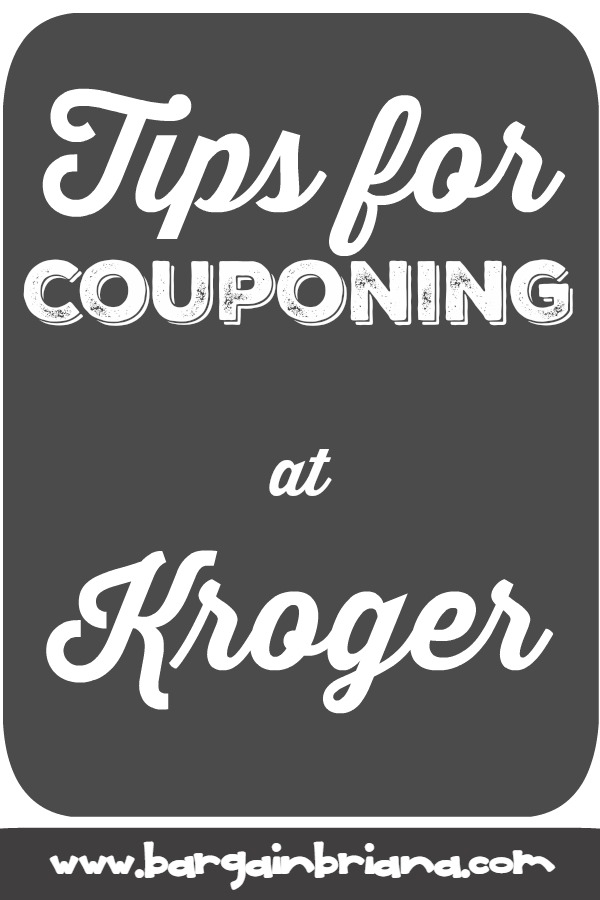 Kroger and their affiliate grocery stores often have some of the best deals around in grocery ads.  These Tips For Couponing At Kroger are sure to help you stretch your money just a little bit farther each week.  Not only can you get great deals on food, household products and beauty supplies at Kroger, you can earn points toward cheaper gas.  We love using our Kroger points to get $.40-$.80 cents off per gallon of gas!
Tips For Couponing At Kroger
Check your region for double coupons:  Many areas no longer have double coupons, but there are still a handful of Kroger stores that will double coupons.  Before you shop, call to see if your store doubles.  If they do, take advantage of great sales and the coupons that can make products free after doubling.  https://www.kroger.com/topic/coupon-policy
Call 1-800-KROGERS for coupons:  Once you sign up for a Kroger rewards card, you need to make sure you call and ask to be put on their coupon mailing list.  They will tell you it can take up to 3 months to start receiving coupons, so don't worry if they don't show up right away.  They track your purchases through your rewards account to see what products you buy the most of.  Those are going to be the items you'll often get coupons for.  These coupons will be mailed directly to you.
Load digital coupons to your store rewards card: Save time and paper by loading digital coupons to your store rewards card.  You'll also find great coupons for store brands online, as well as occasional free product coupons emailed to you weekly.
Stack coupons when available:  When they send you a "store coupon" instead of manufacturer, make sure to stack if possible with a manufacturer coupon for the most savings.
Buy gift cards during their 2x & 4x points events: This is more of a non coupon tip, but relevant for saving money.  Several times a year they give 2x or 4x rewards points on gift card purchases.  During that time you can earn points to redeem toward cheaper gas.  If you check out what gift cards are covered, you'll find restaurants, retail stores and even places like Amazon.  While it isn't always a good idea, there are times when this can help you if you are already going to be spending money at those stores.
Couponing at Kroger is a favorite for our family since we know we'll get great deals at a store we love.  Not only do they send you awesome surprise coupons in the mail, the staff is very knowledgeable about their in store coupon policies and always ready to help.
Kroger Coupon Matchups here:
Looking for coupon matchups? Find all the stores we cover here at the Store Coupon Matchups Page. Need coupons? Print out coupons for all your favorite products here.
Did you enjoy this post? Find more money saving tips here.