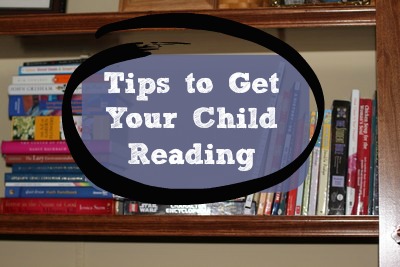 Life gets busy and family time is important so there are days when you don't want to cook at home. For our family, this may mean a stop at our local McDonald's restaurant as it super close to our home. The kids are getting to the age where we often skip the happy meals and buy a larger meal for them to share because I get tired to tossing out the toys that they don't play with anymore. I was excited to learn that McDonald's is including a book in the Happy Meals.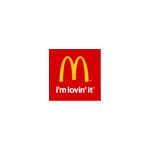 During the month of November, McDonald's will be making reading happier by including a book in every Happy Meal sold. We headed over to McDonald's to check out the books that are being put in the Happy meals for November. It so happened it was one of those hectic nights and it worked out perfectly to be able to grab something quickly!

We received the book "The Goat Who Ate Everything." It's a cute little book about eating healthy! It was a easy read for my savvy 2nd grade reader but it was a fresh item to get in a Happy Meal. The key, in my opinion, to get your child reading is finding books that they enjoy. Here's a sample of some of the titles that will be available in Happy Meals during the month of November: The Goat Who Ate Everything, Ant Can, Doddi the Dodo, and Deana's Big Dreams.
I was always a huge reader when a child. I would go to the library and stack up on 10-15 books at one time. I would read every single one of them! I hated reading the required reading books at school, though, because I felt they were way too boring and didn't interest me. Contrast that to always having my nose in a book when it was something that interested me.
The days when my mom worked at the library was the best because I had inside scoop on the newest books, sometimes had access to the magazine files (remember those?), and got to spend the entire day sometimes during the summer at the library. Yes, I LOVED the library. I still do but I don't find as much time to read now as I would like to. I'm currently reading Allegiant by Veronica Roth, which is the third book in the Divergent Trilogy.
How do you get your kids to read? Again, to me it is about finding books that they enjoy. Our youngest son was into the Magic Treehouse series for the past couple of years, our oldest son found a sports series that geared toward pre-teen/teenagers, the oldest loves young adult series like Twilight, Hunger Games, and similar books, and the youngest loves to read Junie B. Jones and books like that, though she will read about anything especially over my shoulder! ;) If you are unsure what kids are reading, ask friends, teachers, librarians, or your local book seller. They are on the pulse of what is keeping kid's interest.
This is just one of the many book shelves in our house….
Not only is finding books that interest your child important but finding a space that is quiet enough for them to enjoy it and concentrate on the book is important. In a household of six that sometimes multiples when friends are visiting, this can be challenge. However, there is still plenty of areas in our house that they can escape to for quiet reading time including their bedrooms. This bench space will be an awesome reading window after we get the window seat cushions completed!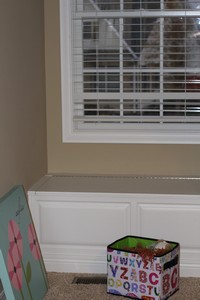 I still have some books in boxes we but have books located all over the house in different areas. Makes it easy to grab one when the kids decided they want to read!
Disclosure: Compensation was provided by McDonald's via Glam Media. The opinions expressed herein are those of the author and are not indicative of the opinions or positions of McDonald's. Rest assured, this Post was written by me and was not edited by the sponsor. Read more on my Disclosure Policy.