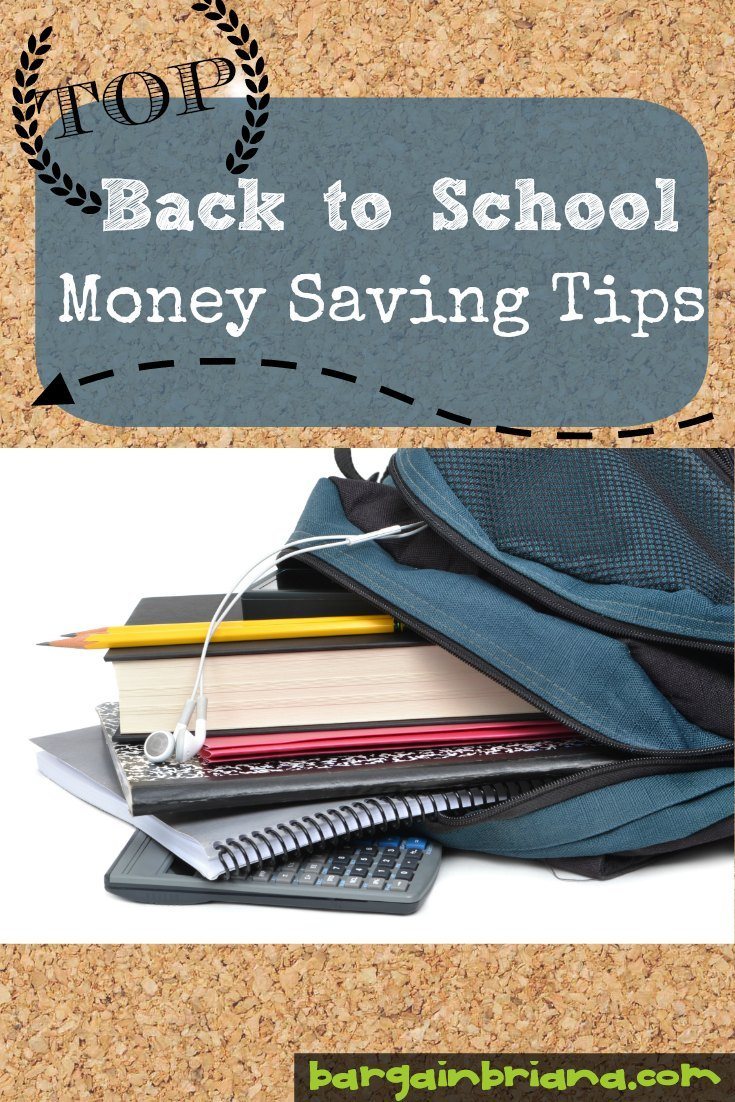 Back to school shopping can be a stressful time especially in a economy we are experiencing. However, you can reduce the strain by applying a few savvy shopping tips. You might find yourself with a few extra bucks in your pocket!
Before heading out to shop, inventory your current supplies. Re-use items in good condition from the previous year as there is not need to buy new if what you already have is in good condition.
School Supplies
Skip the school's prepackaged school supply package. By spending just a little time, you can spend just a fraction of the price.
From July until the end of the August, many stores start to have discounts on school supplies. This is the time to stock up for the entire year. By stocking up ahead of time, you will not have to repurchase items in the middle of the school year at full price. I use a plastic tote to store all of our surplus school supplies. We are still able to use the $0.05 folders I purchased a few years back!
Even if you don't have a child in school, you can replenish your home office with the sale copy paper, pens, and photo paper.
Each week, I inform readers of the best school supply deals here at BargainBriana.com and on my Facebook Page.   Use the internet to find your best savings. Print out coupons for school related items at Coupons.com, SmartSource.com, and RedPlum.com. You can search for more coupons in the Coupon Database!
Utilize stores which will match competitor's prices.
Combine your coupons with the store savings to maximize savings.
Maximize your savings with rebate offers and combining with sales and other promotions when possible.
School Lunches
As the price for school lunches increase each year, you can save money by packing a your child's lunch a couple of days of the week. Skip the prepackaged lunches and create your own healthy alternative.
Get the best deal on lunch box items by combining sales and coupons. Stock up when they are at their lowest price. Stack with Mail in Rebates and other store loyalty programs.
Skip prepackaged chips, cookies, and other snacks unless convenience dictates otherwise. Buy larger packages and use snack size containers or bags to make your own small portions.
Use reusable containers and utensils for lunch storage whenever possible.
Freeze your child's beverage to act as a freezer pack to save space in the lunchbox.
My absolute best investment for lunch making, was the Cut n Seal from Pampered Chef. This allows me to make our own crust free sandwiches. The kid's favorite is peanut butter with jelly but you can use this tool to make any type of sandwich. It makes it a little more fun for the little ones and you can freeze these and use as needed! Stock up on bread when at a low price and make a batch of these to save time and money.

To save time, I like to go ahead and make up enough sandwiches and "sides" for the week. Then the kids can pick and choose which items they want for the day, which allows them a little control over their lunches. Items not needing refrigerated such as crackers, chips, snack cookies can be pre-bagged by you for your own convenience.
Clothing
We usually wait until a few weeks into school before doing out clothing shopping. For one, it is usually at the hottest point of summer when we start school so we can get by with summer clothes. When you are ready to shop, take advantage of special offers and discounts at your favorite store.
Scour the internet and weekly store circular for special percent off coupons
Sign up for the store's credit card to receive an additional percent off.  Remember to pay it off quickly so you don't pay high interest or get stuck with late fees which will negate your savings.
Subscriber to store's eNewsletters to get special discounts. To reduce spam, I have a special email account set up for these emails which I check weekly.
Google "Store Name Coupon Codes" to find promo codes.
When shopping online, utilize cash back progams such as Ebates.
For savings year round, shop clearance racks, consignment, thrift, Ebay, and Craig's list. You will be surprised at the some of the new items or like new items you can get for dirt cheap.
Related Articles:
Share your favorite back to school savings tips!