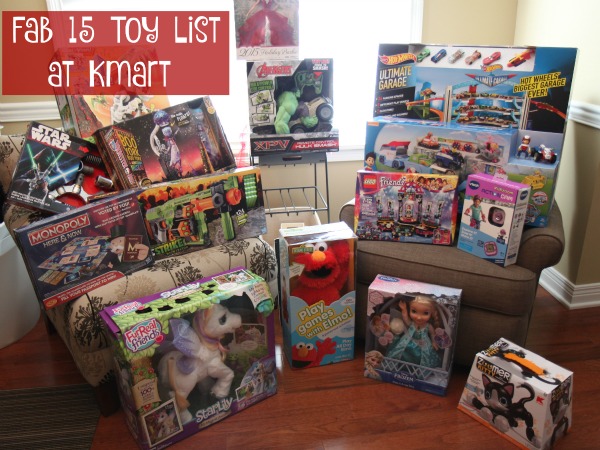 I remember being a child with a marker and a toy book catalog.  Circling almost everything and wishing and dreaming for everything on my list. My cousin and I would spend hours pouring through all the toys in the book. Even though we wanted every single one of them, we always appreciated the ones we did receive. Thirty some years later, I arrived home to every toy from Kmart's Fab 15 Toy list. It is a child's dream come true.
The holiday season is approaching and you are probably creating lists of gift ideas for the kids in your life. To help moms, dads, aunts, uncles, grandparents, and friends avoid the stress of toy shopping, Kmart released their list of the hottest toys of the holiday season. The Fab 15 Toy list from Kmart includes hot brands and exclusive toys based on input from parents and kids and over 50 years of experience in knowing what toys kids love to play with. Kmart's Fab 15 list features the hottest toys for the season, which have been tested by Kmart's first ever Kid Toy Advisory Board. The Kid Toy Advisory Board is a select group Kmart employees' children, who are serving as toy experts and holiday toy consultants. I'm picturing a bunch of kids with lab coats and clip boards as they test these toys.
The toys that caught my eye as a mom of children ages 9 – 17 were a little limited since my kids are starting to head out of the toy phase. Games like MONOPOLY Here & Now by Hasbro® are perfect for family game night. It sometimes brings out the competitive spirit of my children.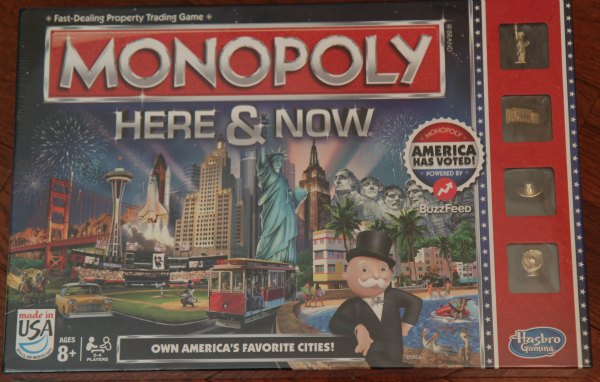 I also love the VTech® Kidizoom® Action Cam as it is perfect for kids who want to record their action adventures but aren't quite ready for the professional version or the price tag of the professional version!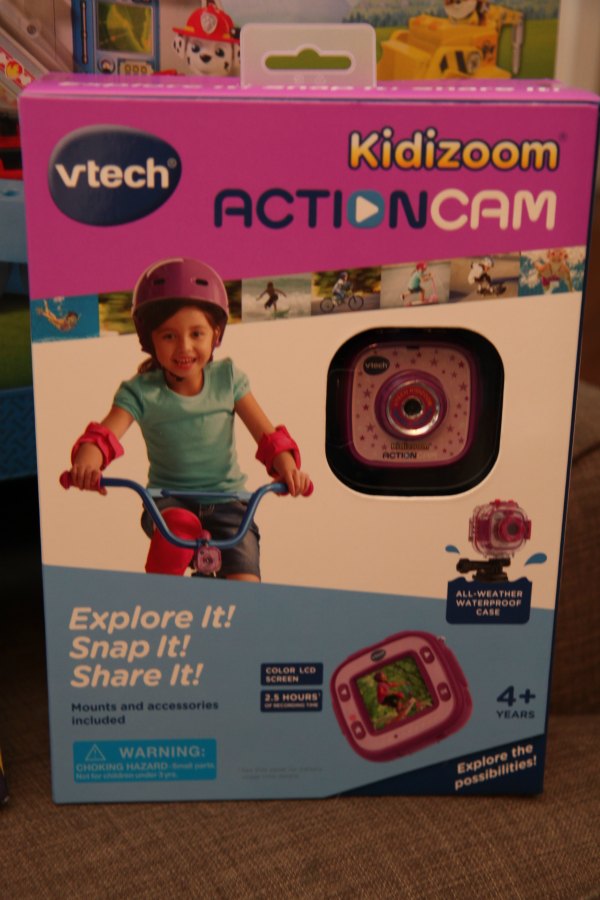 NERF products have also been a popular toy in our house for years. Zombies are in so the NERF® Zombie Strike Doominator by Hasbro® is a great gift idea.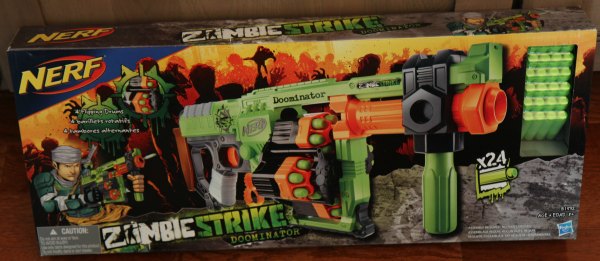 LEGOs are a popular toy in our house. As a parent, I love watching my children explore their creativity and make their own creations out of LEGOs. Put their buildingskills tothe test with this 446 piece LEGO® Friends Pop Star Show Stage. It will be a popular toy this holiday.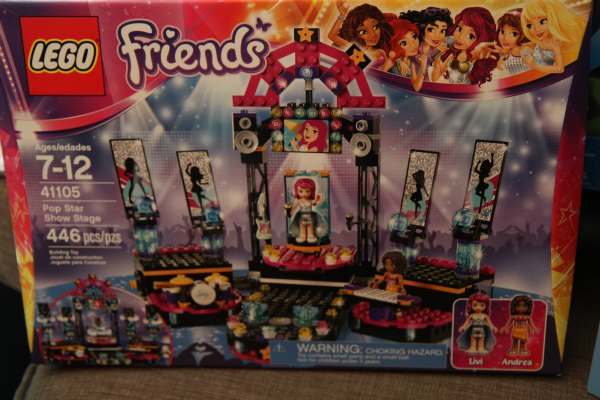 Kmart's Fab 15 Toys
Shop for any of the items on the Fab 15 list and hundreds of other exclusive toys from brands and characters kids know and love at Kmart stores nationwide or online anytime at Kmart.com/Toys.
This post was sponsored. Rest assured, this Post was written by me and was not edited by the sponsor. Read more on my Disclosure Policy.