The holiday season is here and many of us are scrambling to find the best gifts for our loved ones! Some people are easier to find gifts for than others. We also all have our own shopping styles!
These holiday shopping habits have inspired American Express to create the holiday gifting personality program. This helps you find your "holiday gifting personality" as well as provide tips on how to better manage your money and spend smarter during the holidays. I'm kind of finding I'm a shop for myself and a going overboard type of shopping personality!
In support of this program, American Express has challenged me to find the perfect holiday gifts for my family  using my Zync Membership Rewards points – 150,000! Of course, I was up for this challenge especially since it doesn't involve going to any actual stores – especially after my shopping trip this past week.
Let's say you have a 12 year old girl to shop for. Not saying that I do and if she is reading, this is probably not what she is getting for Christmas! ;)
In my experience, buying for them gets easier and more difficult. Easier because they want less presents. Harder because they want more expensive presents!
A few things I could use my American Express Points for her would be:
Playstation 3 for 75,000 points.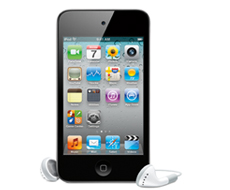 Tweens and Teenagers always seem to want the newest iPod model! This Apple iPod Touch (64 GB) is 68,000 points.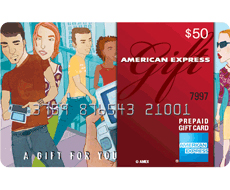 Still have no clue? Use your points to purchase a American Express Gift Card and they can decide! Starting at 10,000 points.
American Express even has a holiday guide to help you spend your points and find the perfect gifts for your loved one!
It gets better yet, though! In the spirit of discovering how you all shop for holiday gifts, you'll have a chance to win a $100 retail gift card courtesy of American Express! To enter, visit the American Express Facebook page and take the Gifting Quiz and discover your personality. Then let me know what type of gifter you are by including the result in the comments of this (and my other challenge posts). At the end of the contest, I'll select one lucky reader (at random) to receive the gift card. It's a simple as that!
How to Maximize Your Reward Points & Earn Efficiently
Gift Cards start at just 1,000 points. Favorites like Gap, Old Navy, Bath & Body works are available starting at just 1,000 points.
Save points with great deals on select rewards like electronics, travel, entertainment, home accessories, and new items are added on a regular basis.
If you need something fast, choose reward certificates or gift cards, which can be delivered via email in 3 hours or less. Look for the "e-reward" logo below participating partners.
Expedite Shipping with select partners such as Apple and Garmin for guaranteed 3 business day delivery for $10 additional charge.
This post was sponsored by American Express. All opinions are my own. Read more about my Disclosure Policy.