Over the past weekend, my son had a slight injury AFTER this football game. Yep, after the game he tripped on the bleachers and hit his shin. He said it hurt, etc but I didn't think much of it. Until later in the evening when he thought it was broke and was crawling around. Of course, we gave him TYLENOL® and iced it down. As a mom, I was panicky about it being broken even though dad seemed to think he was probably dramatizing it a bit.
Of course, within a couple of hours, he was starting to move around like normal. The next day he was playing like normal. What a relief. However, those moments of him hurting hurt me as a mom! So to see him smile again after he felt better was such a relief. I'm SMILING IT FORWARD™ because I'm so thankful and happy that for the most part my kids are healthy kids! Unfortunately not every family is so lucky and TYLENOL® is donating money to Children's Health Fund to get families the help they need. 
Here's how it works…take a photo of your kids that makes you smile. Share the photo on the SMILING IT FORWARD™ website. For each photo uploaded until January 31, 2014, the makers of TYLENOL® will donate $1 to Children's Health Fund, which provides families in underprivileged neighborhoods with mobile clinics to help them get the care they need.
I'm sharing this silly photo of our youngest because it makes me smile every time I see it! The best part about this photo, is she has a whole series of silly faces that happened on that same day!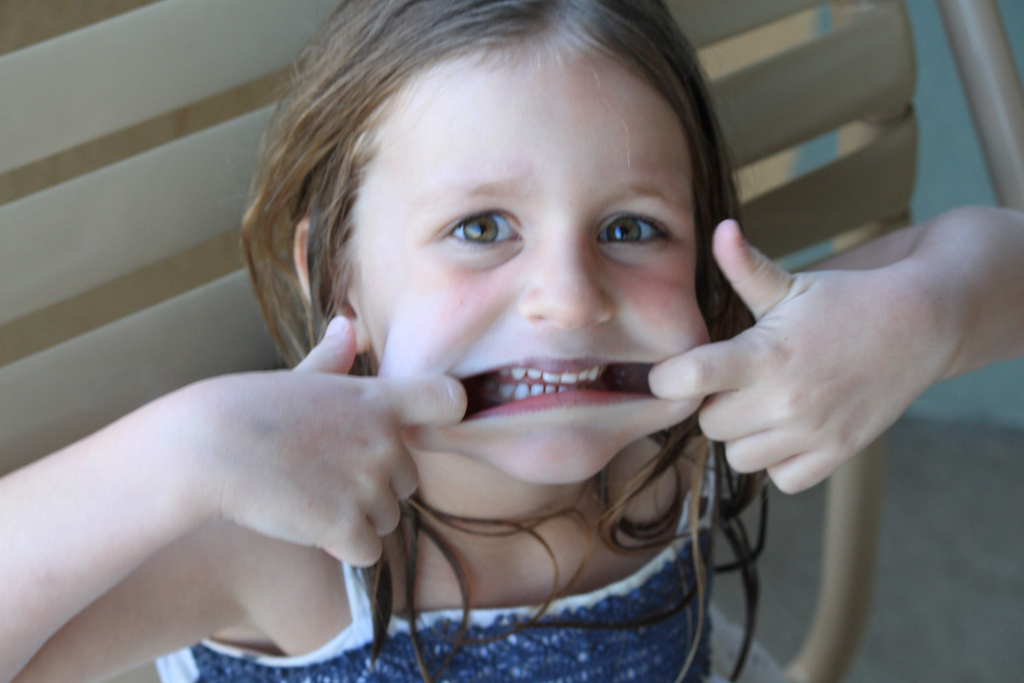 What makes you smile?
I have received information and products from McNeil Consumer Healthcare Division of McNEIL-PPC, Inc., the makers of TYLENOL®. The opinions stated are my own. This is a sponsored post for SheSpeaks.  Read more on my Disclosure Policy.