I have a garden full of vegetables that are going to be ripe soon and I'm always looking for new recipes ideas. I've teamed up with several other blogs to share some great new recipes and tips on using your fresh garden vegetables. Don't just grow it, use it!
Fresh Spinach Recipe Ideas
Today it is all about spinach, which is one of my favorites! Spinach is a vegetable super power. Cooking spinach actually increases its health benefits. Spinach is extremely rich in antioxidants and is a rich source of Vitamin A, Vitamin C, Vitamin K, Iron, and many more. It is very versatile as it can be used in everything from salads to pastas to even baked spinach chips!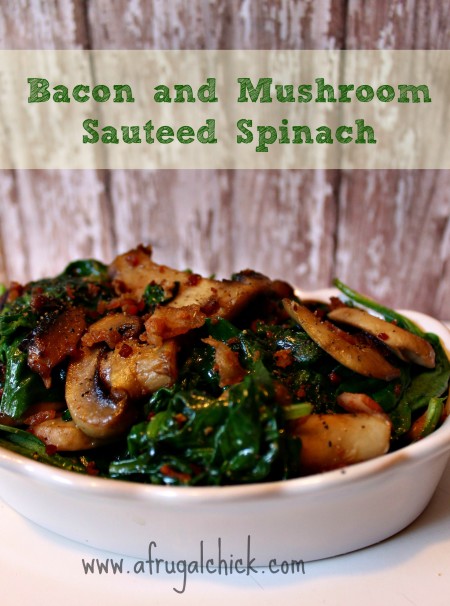 Are you looking for a new spinach recipe idea? Check out this Bacon and Mushroom Fresh Spinach Salad over on A Frugal Chick's blog. It looks delicious and easy to make! Personally, I'm going to make it without the bacon, ya know being vegetarian and all, but the mushrooms and spinach look sooo delish! 
Over the years on the blog, I've posted so many spinach recipe ideas as it is one of my favorite vegetables and can be added to about any recipe for a nutritional boost.
Other Fresh Spinach Recipe Ideas: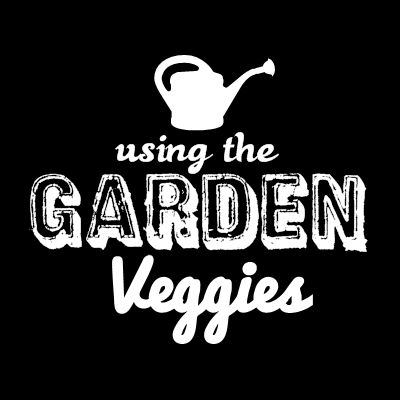 Stay tuned for more great recipe ideas and tips for using the garden veggies!
What are some of the ways you use spinach in your recipes? Any tips to get my kids to eat spinach?
View the Recipe Index for a complete list of recipes. For the most recent vegetarian recipes posted on the blog, go here. To view all the recipes post on the blog, go here.