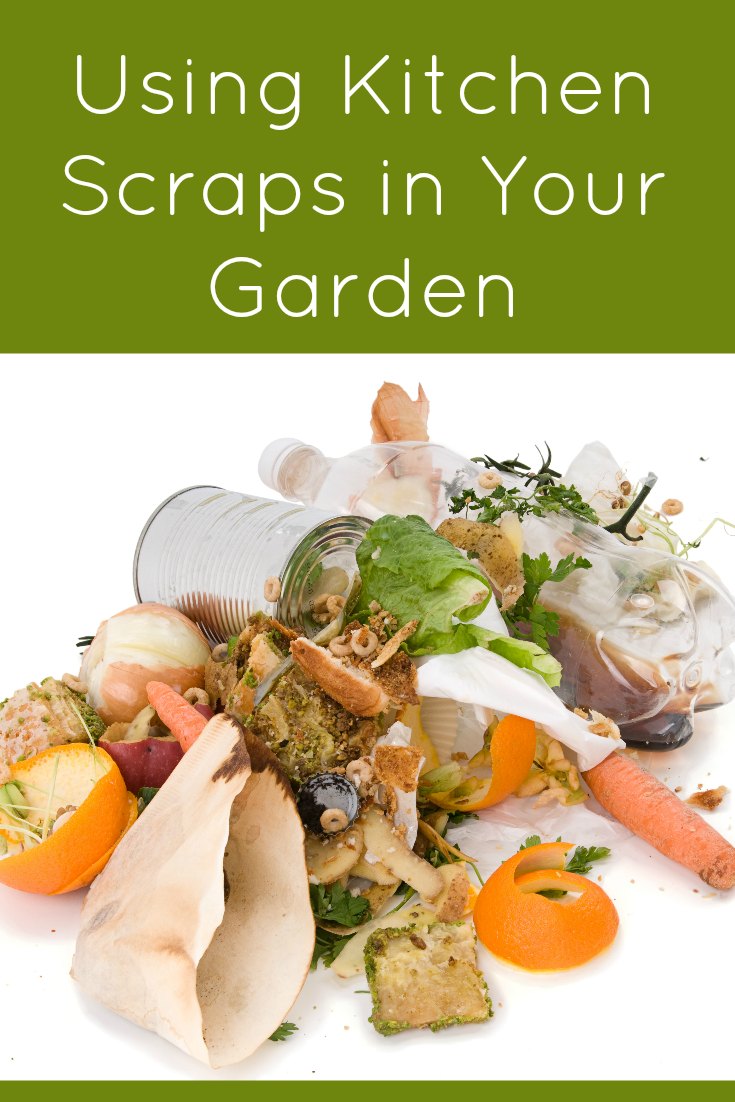 Kitchen scraps are a great addition to your garden both before and after they are composted. Check out these tips to use those scraps that you would otherwise toss out.
Using Kitchen Scraps in Your Garden
Containers
Keep a container in your kitchen to collect those kitchen scraps. Use a small lidded bucket, a large wide mouth jar or can with a lid, or some other type of container that you can close. Make sure the container is something that is easy for you to handle and can be cleaned easily.
Store your kitchen scrap container under your sink or some other location that is out of the way but easily accessible. If you want to get creative, choose a container that you can decorate to reflect your decor or personality.
What to Save
What kitchen scraps should you save for your garden? Hang on to vegetable peelings and waste, fruit pieces, banana peels, egg shells, stale breads, coffee grounds.
What Not to Save
Most kitchen scraps can be composted easily, but there are a few things that don't belong in your kitchen scrap container. These items should not end up in your garden or compost pile.
What Can Be Put Directly Into the Garden
Some items don't even need to be composted in order to benefit your garden. You can throw banana peels at the base of plants and simply let it decompose. The potassium in the banana peel acts as a great natural fertilizer. You can also bury the peel at the base of the plant roots.
After you scramble or poach those eggs for your family's breakfast, save the shells. Crush them up into finer bits then use the eggshells in your garden. Sprinkle the egg shells around your outdoor trees or potted plants or on the soil in your vegetable garden. This is a great way to add calcium that will nourish your plants.
Coffee grounds can be dried and sprinkled around acid-loving plants to give them a boost of nitrogen, calcium, copper and potassium.
Compost the Rest
Create a compost pile or set up a bin to contain everything in a location near your garden. Use wooden pallets to create a box that will contain the compost then start adding your ingredients. Add your kitchen scraps to the pile along with other organic materials such as:
Paper towels, paper, and newspapers (skip the slick advertisements)
Leaves
Straw, hay, sawdust
Vacuum cleaner dust
Wood ash
Grass clippings and weeds
Keeping all of these kitchen scraps out of your trash and ultimately the landfill means using them to benefit your garden. Create your own method that works for you so you can make use of the scraps that would otherwise be thrown out.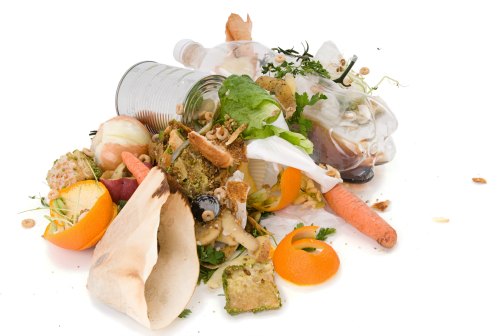 Did you enjoy this post? Find more money saving tips here.