Before Thanksgiving, I was invited to a Verizon Hap-App-Y Holidays bloggers get together hosted by my good friend, Cherie (Queen of Free). We had some yummy treats, fun with other bloggers, and had an opportunity to talk to the Verizon folks.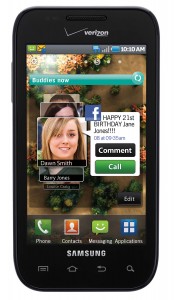 First of all, for full disclosure I love my iPhone and I'm also in the middle of a 2 year contract with my iPhone. So needless to say the Samsung Fascinate , though, very cool with some really functional features didn't meet my phone standards.
However, the network is much better. It is faster and my favorite feature of the phone is the ability to use it as a wireless hotspot. Using this phone, I was able to create a network wherever we went, which meant my children were able to use the internet on their iPod touches and I was able to use the internet on my iPhone in places where I am not able to with AT&T.
The hotspot feature would be great for anyone who travels outside of their home and wants to use their wireless devices anywhere without an extra monthly hosting plan.
Here's what I liked about the phone:
Skype app is much easier to use than the Skype app on my current phone.
Very thin phone and lightweight
Integrate your social media profiles.
Integrates with your google accounts
Variety of apps to choose from to make your life easier or more fun including fan favorite Angry Birds! :)
Takes really good pictures for a phone – the below is not the best example but I wiped my phone clean before I could save the good ones!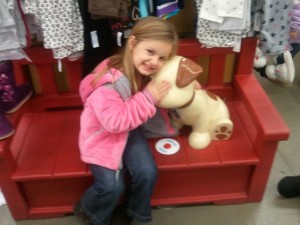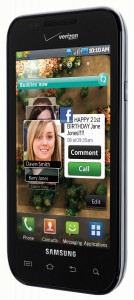 Cons:
Hard for me to text as the touch keyboard was very touchy.
When I was on phone calls, if I leaned my face against the screen, I would hang up on people.
No Words with Friends app available for this device!
If you are looking for a phone on the Verizon Network, I would highly suggest this phone.
Read more reviews from Bargain Briana or at the Buzz by Bargain Briana.
I was provided a Verizon phone to test for approximately 6 weeks. No other compensation was received. Read more on my Disclosure Policy.