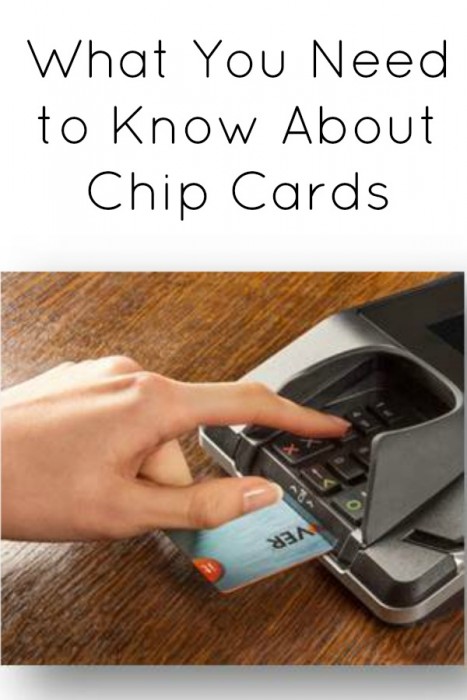 If you have been shopping at any time in the past month, you have either experienced the new chip cards or you have watched someone else paying with a chip card!! If you were behind me in line at multiple stores, you probably witnessed me and my struggles. Do I swipe or insert my card? What is going on with this machine!?! On October 1, the U.S. credit card industry underwent a massive change as it completes the formal migration to the EMV chip-enabled cards. While it may take you a little longer to check out with your EMV chip credit card, it will now be harder for fraudsters to collect your credit card information, which is a concern in this day and age!
I have so many questions about EMV technology and why we are using it. To better understand the EMV migration and how changes will affect its cardmembers, Discover has addressed my questions as well as questions I'm sure you have too!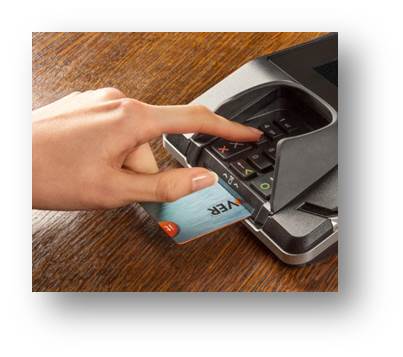 How does a card with EMV technology work?
Using a chip card is simple. At chip-enabled terminals, consumers can insert their cards into a terminal and follow the guided instructions on the terminal screen. In the case that a retailer does not have chip-enabled terminal, consumers can use the magnetic stripe on their card as they've always done before.
How is a card with a magnetic strip different than a card equipped with chip technology?
The new chip cards have an extra layer of protection against fraud at point of sale. If you don't have a chip card, or the merchant you are shopping at isn't EMV ready, your magnetic strip card will still work the same way as it always has.
How are EMV cards more secure?
The microchip in chip cards generates unique, dynamic data every time a consumer completes a transaction in a store, making it harder for fraudsters to collect their card information. In turn, it is more difficult for hackers to copy and use credit card information.
Check out Discover's EMV Resource Center for helpful information about chip cards, the upcoming liability shift and more.
Keep up to date on all the latest Discover news on Discover's Facebook page.
My views are my own and do not necessarily reflect the views of Discover Products Inc. and its affiliates. This post was sponsored by Discover Card. Rest assured, this Post was written by me and was not edited by the sponsor. Read more on my Disclosure Policy.