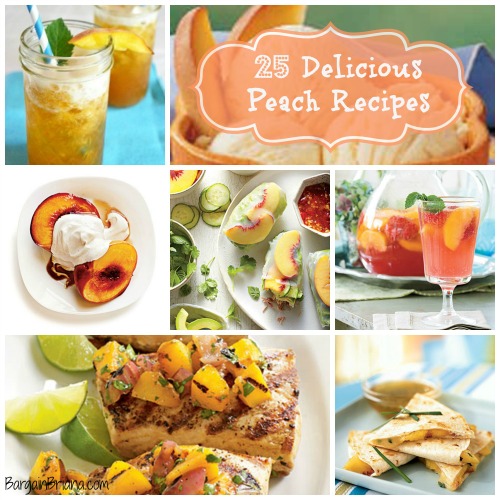 Peaches are a delicious summer treat and have so many uses.  We have put together a list for you. We have listed many recipes from ice cream to quesadillas! Yes, the Peach & Brie Quesadilla has my mouth watering!
If you are lucky enough to have access to a Peach tree and want to save some peaches to use throughout the year, check out this post on How to Freeze Peaches.
25 Delicious Peach Recipes
View the Recipe Index for a complete list of recipes. For the most recent vegetarian recipes posted on the blog, go here. To view all the recipes post on the blog, go here.