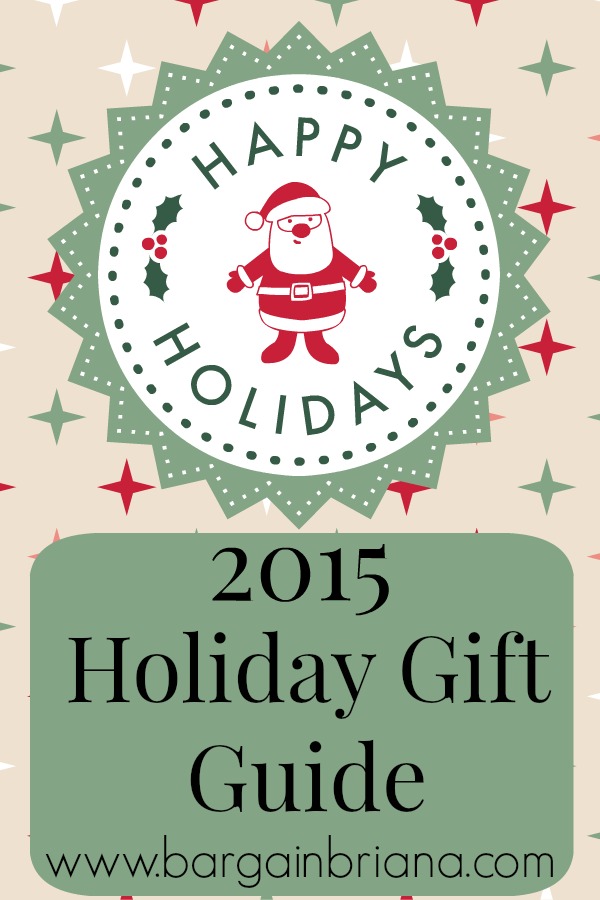 These are some of my favorite products and gift recommendation ideas. This list will be updated throughout the Holiday Season. In most cases, the link will take you to a full review of the product/service or it will take you directly to the shopping site.
We will be hosting many giveaways (click this link to see the most recent) throughout the holiday season as well as posting hot holiday deals on Black Friday as well as throughout the holiday season. Be sure to sign up for Ebates to earn cash back this holiday season. You can also earn a $10 gift card with your first $25 purchase – while still earning cash back from your favorite stores!
FTC Disclosure: Many of these products were provided by companies in order to facilitate this post. Posts are written 100% by me and was not edited by the sponsor. Read more on my Disclosure Policy.
Would you like to see your brand or product featured in this year's Holiday Gift Guide? Please contact me at briana AT bargainbriana.com with Holiday Gift Guide as your subject for guidelines and specifications.

Gifts for Kids & Babies
---
Little Passports
Little Passports offers a unique and educational gift for the entire family to enjoy.  Every month, follow Little Passports characters Sam and Sofia as they embark on a new country adventure. Your first month's Explorer Kit arrives in a suitcase and contains everything your child needs to get started learning about our big world: a letter from Sam and Sofia, a map, a passport, stickers, access to online games and more. Country specific packages filled with fun souvenirs, letters, stickers, photos and activity sheets arrive every month thereafter.
---
K'Nex Double Doom Roller Coaster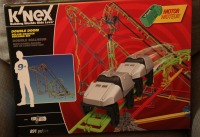 The K'Nex Double Doom Roller Coaster is a great gift for older kids who maybe a little old for typical Legos but still want the challenge of building. With over 964 pieces, it includes motorized chain lift with two coaster cars and requires two "AA" batteries. It is recommended for builders aged 9 or older.
Available on Amazon.com.
---
K'nex Mighty Makers Building Sets
The K'nex Mighty Makers Building Sets are a perfect building set for your little builders. This particular set includes Mighty Maker Club Card challenges to explore additional architecture concepts with instructions for three different themed builds in this one set. Recommended for ages 7 and older.
Available on Amazon.com.
---
K'nex K-Force Dual Cross Building Set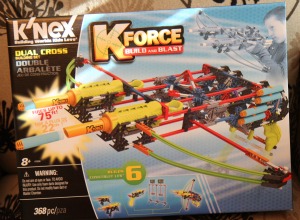 The K'nex K-Force Dual Cross Building Set allows kids to build their own blasters and buildable targets. 7 Foam Dars fire up to 75 feet for tons of fun.
Available on Amazon.com.
---
Skylanders  SuperChargers Starter Pack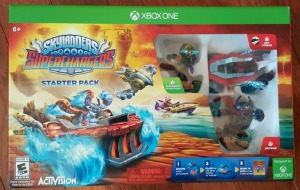 My kids are new to Skylanders but they are now obsessed! It is a fun interactive game that encourages innovation and creativity. This is a fun family, friendly game where your children will pilot their Superchargers over land, sea, and sky to stop Kaos and save Skyland!
Available at many retailers nationwide and Amazon.com.
For more information visit Skylanders.com.
---
Vrum Teenage Mutant Ninja Turtles Child's Ride On Toy Box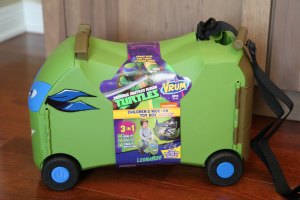 Vrum Teenage Mutant Ninja Turtles Child's Ride On Toy Box is something that both mom and child will love! It can can be used as a ride-on toy, a pull-behind toy, a toy box or even luggage. The toy is the right size to fit in the overhead compartment of a plane, and features a handy lock for security purposes. The roomy interior of the ride-on features a dual purpose strap that can be used for pulling or carrying, and the cool Leonardo design is sure to please your little one.
---
Disney Frozen Snowflake Light Dance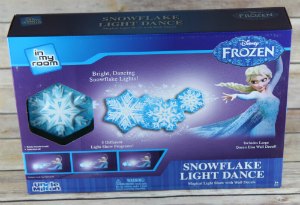 This year anything and everything Frozen is popular! A cute idea is this Snowflake Light Dance from Uncle Milton. You can create a dancing snowflake light show and Frozen scene right on your wall featuring Queen Elsa. It is a fun light show with 5 different light shows to fit your mood! Also includes a large decal sheet with Queen Elsa and beautiful snowflakes.
This is very easy to use and has a 15 minute auto timer, which makes it useful as a night light too.
Ages 5+. Retail price: $39.99. Available online at Amazon.com.
---
Olaf's in Trouble Game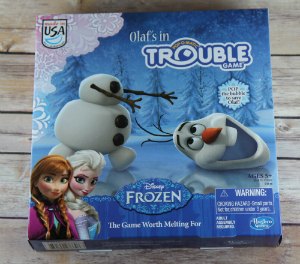 Frozen fans will LOVE this version of the classic game Trouble.  Pop the bubble to save Olaf in the Disney version of trouble. It is your job to travel around Arendelle to save Olaf. Watch out for avalanche. It's a game worth melting for! Includes: Gameboard with pop-o-matic die roller, 16 pegs, and label sheet.
Ages 5+. Retail price $14.99. Available online at the Hasbro Shop or Amazon.com.
---
InRoad Toys PlayTape
I would have loved to have this play tape  as a child! No longer do you need to buy an expensive playmat to play with toy cars and trains as your child can quickly and creatively build their own roads and rails. PlayTape sticks to any flat surface, is easy-tear, and repositionable and easily removable with no residue. It is also made in the USA.
This is a perfect stocking stuffer gift or pair with a set of toy cars or toy trains.
Available online at InRoadToys.com or at Amazon.com.
---
Pound Puppies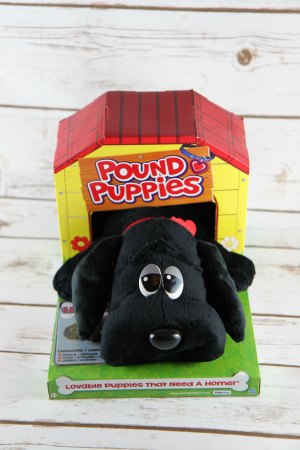 Pound Puppies were popular when I was growing up! My brother was a big fan of the Pound Puppies. I think it was a replacement for an actual pet. He had several of the including one that looked exactly like this black pound puppy along with babies and a pound puppy house. I have fond memories of my brother and I actually playing together nicely with his Pound Puppy family. If I recall correctly, there was even a cartoon. I love that all these toys from my childhood are making a comeback.
Pound Puppies are back and would make a great gift idea for the kids on your list! They are plush dogs, which are available in 6″ or 12″. Included: breed specific fun fact card and a heart shaped dog tag. You can register your puppy online at PoundPuppies.com to get your own printable adoption certificate. Very cute! Choose from Beagle, Labrador, Bulldog, and Poodle.
If you are looking for a cute stocking stuffer, you can find a 3.5″ plush keychain too!
---
Strawberry Shortcake Styling Dolls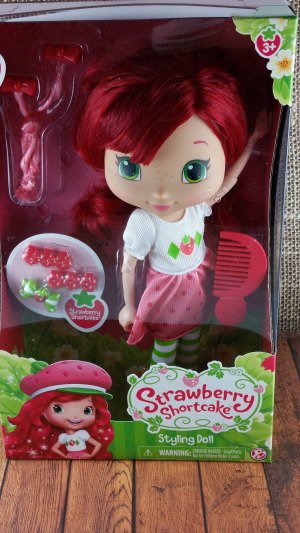 Strawberry Shortcake Styling Dolls are an adorable and fun gift that allows the child to be the stylist! As a child of the 80s, I was a huge Strawberry Shortcake fan, even having Strawberry Shortcake wallpaper. I'm happy to say that Strawberry Shortcake is BACK!
These adorable Strawberry Shortcake Styling Dolls allow children to create new looks every time they play. They can braid, brush, and clip Strawberry or Lemon's hair into tons of different styles for hours of fashionable fun. Included: Sweet scented dolls with outfit, styling combs, hair clips, barrettes, and hair extension clips. Available in Strawberry and Lemon. Ages 3+, $19.99. Available at Walmart and Walmart.com.
Find more Strawberry Shortcake inspiration at TheBridgeDirect.com, Facebook.com/TheBridgeDirect, or Facebook.com/StrawberryShortcake.
---
Crayola Beadola Bead Maker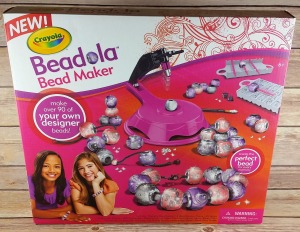 The Crayola Beadola Bead Maker makes it easy to create your own detailed beads that are fun to make and wear. Using the air dry clay, you can
My daughter enjoyed playing with this for a couple of hours on a lazy Saturday. She is 8 years old and I did have to show the steps to make but after showing her once, she took off with her own creations.
There are so many possibilities with the bead punches and the different color clays and glazes. It is so much fun she says! Each bracelet will be truly unique and made with love by your special child.
Recommended for ages 6+, Retail $24.99. Available at Crayola and other retailers like Amazon.com. For more inspiration follow Crayola on Twitter, Facebook, Pinterest, and Instagram.
---
Crayola Virtual Design Pro Car Collection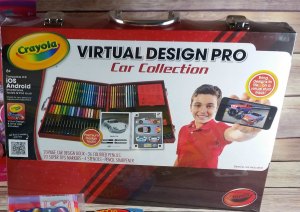 Crayola Virtual Design Pro Car Collection allows your child to create their own car and drive it with the Crayola Design & Drive app. This set includes 36 Crayola colored pencils, 20 markers, four stencils, pencil sharpener, and a 20 page sketchbook with templates to give children all the tools they need to build their vehicles and drive them.
Once you have choose from the ten different design vehicles to design, you will then scan the design into the Design & Drive app to drive your car and complete stunts and challenges on the virtual track. You can also customize your car even further within the app.
Ages 6+, Retail $29.99.
---
 Easy Bake Ultimate Oven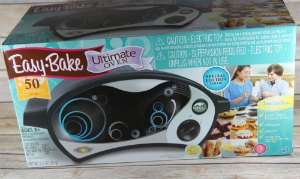 The Easy Bake Oven is celebrating its 50th anniversary with this special Easy Bake Ultimate Oven Edition. Kids can get introduced to the kitchen by mixing, baking, and enjoying their creations.
Set includes: Oven, baking pan, pan tool, chocolate chip cookie mix, and instructions. If you buy this as a gift, make sure to pick up some refill packs as there is only one baking package included with the set.
Ages 8 and up. Retail price $59.99 and available at many retailers including at Hasbro.com.
---
Monkey Mat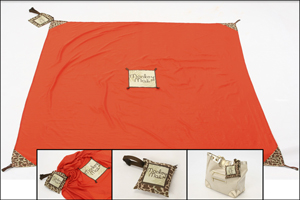 The Monkey Mat is a 'portable clean surface for you and your monkeys always on the go'. Created by soccer-mom entrepreneur, Christie Barany @monkeymatmama from Texas.  The monkey mat is perfect for on-the-go parents. this portable mat is stylish, unique, and is now available in four different colors (orange, blue, pink, and dark khaki). It's made of a sleek nylon, has corner loops for staking, and center loops for toy attachments, and packs away to a size not much larger than your smartphone! This thing is AWESOME for the beach!
---
Hexbug VEX Robotics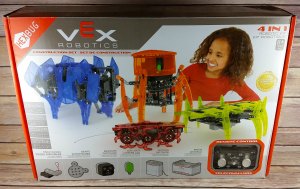 Moms and Dads will want to join in the fun with the Hexbug VEX Robotics building construction sets. Little will your child know that they are also learning as they are being entertained by this STEM (Science-Technology-Engineering-Mathematics) inspired toy. Hexbug and VEX Robotics have teamed up to help your child to build their favorite Hexbug and wirelessly control its lifelike movements.
Construct pieces easily snap together without any tools. Once completed, you can drive the robot manually with a remote control or choose autonomous drive mode and watch the creature come to life. Buy the kits separately for each of the four creatures or purchase the VEX Robotics 4-in-1 kits so you can make them all or create a unique creation of your own.
Ages 8+, prices starting at $49.99.
---

Gifts for Teens
---
Otterbox NFL Defender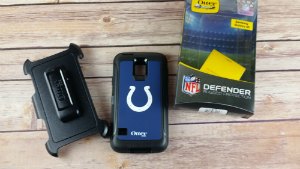 The NFL licensed Otterbox Defender cases make a great gift for teens. Help them protect their phone investment while showing off their team spirit. Just remind them that the cases only work if they are using the cases.
Built gridiron tough, the NFL Defender Series case protects devices from drops, scrapes, fumbles, and tailgating penalties. Choose from all 32 NFL teams for the following devices: iPhone 6, iPhone 6 Plus, iPhone 5/5s, iPad Air, iPad mini & mini w/retina display, Samsung Galaxy S5, S4, and Samsung Galaxy Note 4.
Available online at Otterbox.com.
---

Gifts for Him
---

Gifts for Her
---
FakeBake Flawless Darker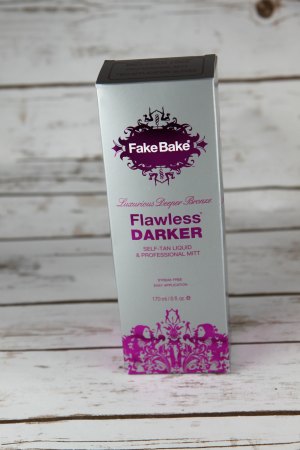 I love the look of a tan but I don't like the damaging effects from the sun. This is why I love to use to FakeBake products! The FakeBake Flawless Darker is the ultimate self-tan with Flawless liquid. The new formula uses a higher percentage of their tri-ple active tanning agent in order to create an even more intense, longer lasting tan.
To apply, simply use the FREE professional mitt to create your Flawless to the Max tan instantly. Cosmetic color guide shows where the tan has been applied making it easy to apply. The professional mitt eliminates any residue and produces a streak free tan.
Paraben-Free, fast drying, non-sticky liquid, which is perfect for all skin types.
---
eBags Piazza Day Bag
I'm in love with this eBags Piazza Day Bag! It is the perfect bag for on the go, holiday shopping, travel, or fun. It is a lightweight and durable bag that is stylish and comes in a variety of colors. It has a zippered main compartment with two pockets inside the bag to hold camera, glasses, or other items. The zippered pocket adds for organization and security. There is a also a front flap zipper pocket that is velvet lined, which makes it great for your phone for quick access.
The side pockets also unzip so that you can put a water bottle. Zip up when you don't need. Other features include: Adjustable shoulder strap, YKK zippers with stylish corded zipper pulls, key leash to keep keys handy, and more!
Available in eight colors including teal and plum for the holidays! Retail Price $60 but check out holiday sales available at eBags.com.
Stay up to date with the latest eBags new by following on Facebook, Twitter, or Pinterest.

Gifts for All
---
Another product you will want to check out is the Powerskin PowerStand. This wedge shape charger suctions right onto the back of most phones and cases, making video and photo viewing easier without draining your power. Product Features:
Wedge shape acts as a perfect viewing stand.
Patented suction cups stick directly to smooth surface devices.
Lightweight & portable with a 2800 mAh battery.
Kickstand feature for videos and photo sharing, and more.
Unique blend – stylish stand design with extra power solution.
---
Fathead Wall Decals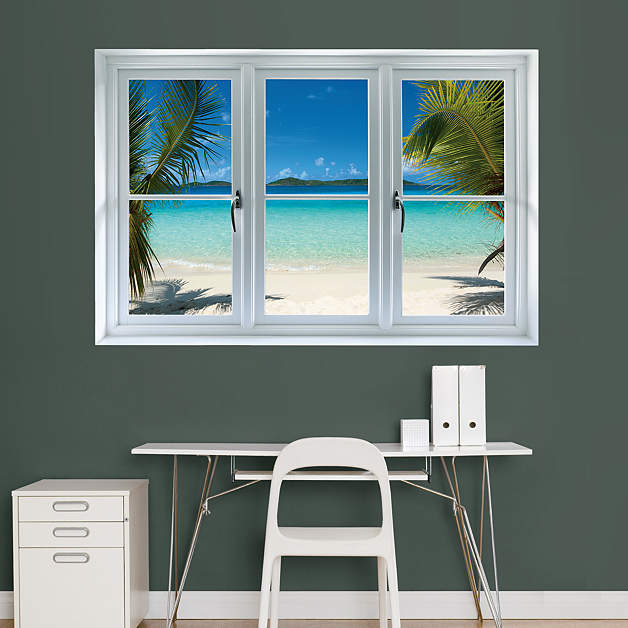 When you think of a Fathead Decal, you probably think of a life size sports figure? Fathead wall decals have expanded way beyond just officially licensed sports and entertainment graphics. Fathead carries thousands of images and maintains over 500 license agreements with leading consumer brands across many industries and professional sports leagues. I was completely impressed by the large selection of Home Decor Fathead Graphics.
If you have a space in your home that needs brightened up then you should check out the Instant Window Fathead Decals. This is great for a space that doesn't have a window like in our house, our laundry room. It is actually somewhat enjoyable to do laundry in a room looking at the relaxing beach with the Virgin Islands Beach: Instant Window.
---
Holiday Ornament Storage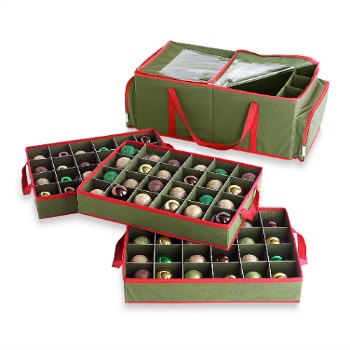 As I was bringing down our plastic storage containers of ornaments, I heard quite a bit of rattling around. A few of the ornaments had definitely broke while being stored haphazardly. Luckily, it was just a couple of the generic bulbs that I lost and nothing really special. This doesn't have to happen to you or even me in the future!
Survive the holidays in style with Real Simple's 3-Tray Holiday Ornament Storage, sold exclusively at Bed Bath and Beyond. This storage tray holds up to 72 ornaments in a convenient and durable bag, making it the perfect present that your friends and relatives will be excited to use.
---
Electric Rabbit Corkscrew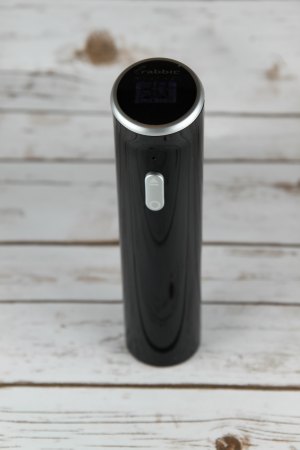 The Metrokane Electric Rabbit Corkscrews is an electronic wine opener that opens your wine bottle in just 6 seconds. This makes it a perfect gift for a wine lover or as a hostess gift. I personally love this because I have such a difficult time removing the cork manually.  A single charge will open 30 plus bottles and the illuminated LCD screen will keep track of how many cork pulls you have left on the screen.
Available in three stylish and sleek colors including black, metallic red, and silver. Prices start at $40 are available at MetroKane.com or online at Amazon.com.
---
Cards Against Humanity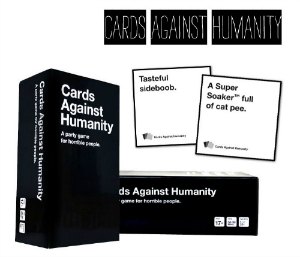 Cards Against Humanity is a party game for horrible people. I've heard this is probably a game you want to play when there aren't kids nearby as it can be despicable and awkward but very, very funny. Each round, one player asks a question from a Black Card and everyone else answers with their funniest White Card. There are 460 white cards and 90 black cards. Countless rounds of fun playing time.
---
Peanut Hottie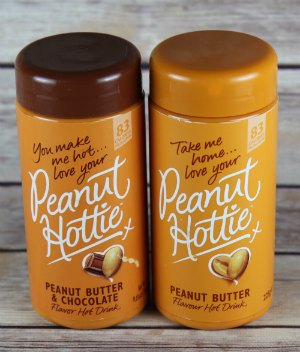 Want to drink your peanut butter cup without all the guilt? You can with Peanut Hottie, which is the first instant hot peanut butter drink! It is available in Peanut Butter & Chocolate as well as the original Peanut Butter. It has just 83 calories per serving and made with real peanuts. Just add hot water or milk and enjoy! My kids loved these!
Peanut Hottie would make for a great way to warm up on a cold day as well as a great inexpensive stocking stuffer idea.
Available at Walmart with a suggested retail price of $4.78. You can also purchase online at Amazon.com.
---
JOCO Cups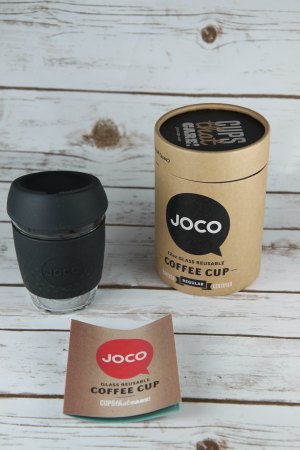 JOCO Cups are reusable glass coffee cups that are a fantastic gift that never goes out of style. They are designed to enhance your morning brew, save your taste buds, and help out mother nature. Glass doesn't taint flavor and is BPA and chemical free. I mostly drink my coffee at home but if you are planning on heading to a coffee shop, the JOCO cups are barista certified in traditional 8 oz and 12 oz sizes.
These make a great gift for your favorite coffee lover because of their stylish design and their function. They come with a thermal sleeve that keeps your coffee hot but keeps your hands cool. There is a splash proof lid to prevent coffee splashes and burnt hands on the go! I can't tell you how many times I have overfilled other coffee cups and ended up with a huge mess. This normally happens when I am wearing a white shirt!
Joco Cups come in three sizes (8 oz, 12 oz, and 16 oz) and prices start at $22.95. Available online at Jococups.com.
Follow Joco Cups on Facebook or Twitter for the latest information and new styles!
---
 Jenga GIANT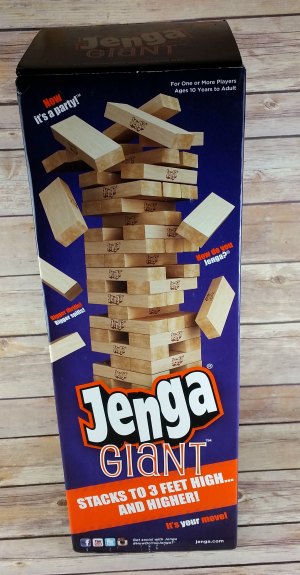 Another throwback from my childhood, Jenga Giant brings all the fun of Classic Jenga, just BIGGER! Jenga Giant stacks to over 3 feet high and includes 54 precision crafter polished Jenga Giant Hardwood blocks. The box doubles as storage and transport and the play platform.
Recommended for ages 10 to adult. Play by yourself or play with your entire family. It is up to you! Just be careful when the tower is about to crash as these blocks come down hard! (I think grandma's ankles are still a little sore!)
Stay up to date on the latest Jenga news on Facebook, Twitter, Youtube, Pinterest, and Instagram.#HowDoYouJenga
Retail price is $129.99 available online at JengaGiant.com and Amazon.com.
---
Green Earth Pan by Ozeri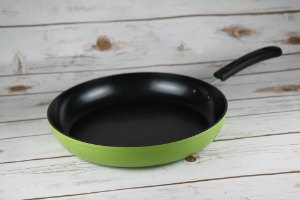 The Green Earth Pan by Ozeri is a must have item for your kitche. There are no harmful heavy metals or chemicals in this pan instead it it incorporates GREBLON, which is a PTFE and PFOA free ceramic non-stick coating from Germany.  The textured pan surface delivers enhanced heat distribution. Just holding onto the pan, you can tell it is a quality pan. (Bonus: It comes in stylish and fun colors like this green!)
It has superior non-stick performance without releasing harmful chemicals, which I love. I have been on a strike from non-stick items for the past few years as it freaked me out when the stuff would start to peel. I'm happy to say it is super easy clean up with the Green Earth Pan. I tested this out with a batch of sausage gravy for biscuits and gravy. Clean up was a breeze and I didn't have to worry about harmful chemicals like in other non-stick cooking items.
Available in 8″, 10″, or 12″. Retail prices starting at $29.99. Available online at Amazon.
---
Cityville Monopoly Game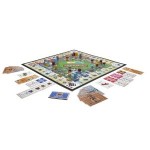 Cityville Monopoly Game is fun for the entire family! My kids love to get a good game of Monopoly going and this new edition combines the fun of Zynga's Cityville (online game/app) and Hasbro's classic Monopoly game to because a fast play way to build your dream city. Like the online game, grow your city to keep your citizen happy and compete to become the first mayor to build four skyscrapers to win. Use stackable buildings to build houses, community buildings, and businesses in the center of the board.Each Cityville Monopoly game includes a unique code for parents to redeem 85 CITY Cash of in game currency for use in Zynga's Cityville online game so you can continue the adventure. Available at retailers nationwide and online at Amazon.com for $24.99. Ages 8 and up.
---

Stocking Stuffers
---
---
Crayola Products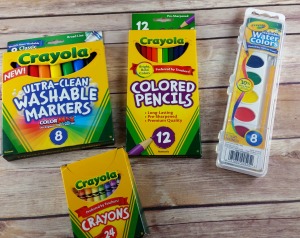 Crayola products are always a great stocking stuffer! From the staples washable markers, colored pencils, crayons to the fun pip-squeak markers as well as the Frozen Crystal Effects markers.

---
Products may have been provided in order to facilitate this gift guide. Read more on my Disclosure Policy.
Want to save loads of money this holiday season? Find the latest holiday deals I've posted about. You can also check out the latest Hot Holiday deals and Giveaways, These pages are being updated often.