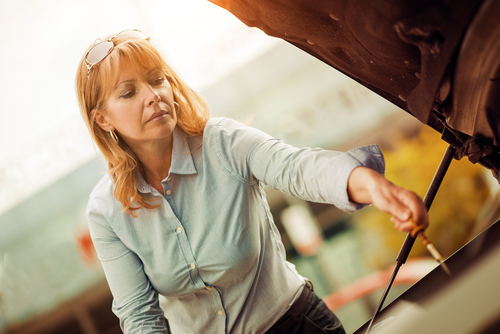 Investing in a new vehicle is major expense on its own, but understanding the importance of proper, routine maintenance can help ensure your new ride will continue to run in the long term.
Sometimes it's not that easy, though. If you're tied to a budget — and routine car maintenance isn't at the top of your list of priorities — it can be all-too-easy to put off repairs in the name of saving a dollar, all the while putting more strain on your vehicle.
Here are four strategies to help you save money on car repairs, thereby incentivizing you not to put off routine maintenance and further stress your vehicle in the process:
1. Start with Purchasing a Reliable Vehicle
Purchasing — and ensuring proper upkeep of — a reliable, well-made vehicle is a key starting point for affordable car maintenance. You work hard for your money, so do your due diligence and find a vehicle that will work as hard as you do.
Toyota and Honda are two brands noted for having the least frequent instances of check engine light issues and requiring the least costly repairs when work is required, according to Forbes. In addition to these two Japanese-based auto manufacturers, Hyundai vehicles are also known for being inexpensive to repair, as the brand's new models come with one of the best warranty programs in the industry.
But you'll want to do your homework in finding the right auto repair shop.
2. Find a Repair Shop You Trust
Turning to an auto repair shop you trust is essential for making maintenance more affordable. Easier said than done, because dealing with car repairs can be an intimidating prospect, especially if you aren't well-versed on the basics of auto maintenance and repairs.
When looking for an auto repair shop, begin by asking your friends and family which mechanics they use. More specifically, be sure to inquire with people who tend to be more frugal and those who have a similar vehicle to yours. And, like you would before visiting a new restaurant or bar, look on Yelp to see what shops in your area have the best reviews.
Once you've narrowed down a few options, check to make sure the auto shop's mechanics have certifications from the National Institute for Automotive Service Excellence. As the top certifying body for mechanics, you'll know your new auto shop mechanics have the requisite knowledge and experience to work on your vehicle if they have these credentials.
Of course, this doesn't mean you can't be your own boss.
3. Learn How to Do Your Own Diagnostics
The built-in computer system that helps run today's modern cars contains reporting technology called on-board diagnostics, which is designed to convey what problems are occurring with the vehicle when issues arise.
Mechanics also use a special machine that connects to the vehicle's on-board diagnostics system, which then relays a code to signify any potential problems. But while this used to be a highly specialized and expensive device, you can now buy one for home use on Amazon.com or use a Bluetooth version that pairs with a smartphone app.
By diagnosing the issue on your own, you can decide if you want to make the repair yourself or have a professional do it. If you choose to go the professional route, knowing the problem also makes it easier to shop around and get quotes before committing to the repair.
4. Feel Comfortable Doing Your Own Repairs
If you want someone else to take care of the issue for you, you'll likely spend more than the guy who's willing to get his hands dirty or at least do some of the legwork. For instance, you could buy your tires online from a retailer like Tirebuyer.com and take them to a local shop for installation to save on the tire markup. Or, if you need a part replaced, you could source it yourself and have a mechanic install it.
But, to realize the biggest savings of all, learn how to do some routine car maintenance on your own. Tasks like replacing your brake pads, air filters or even belts and hoses can often be done in an afternoon after watching a few YouTube videos. Plus, since the price of labor is typically the most expensive line item for a car repair, you can save yourself a lot of money by doing some repairs yourself.
Being your own boss — and saving some hard-earned cash in the process — is now totally achievable.