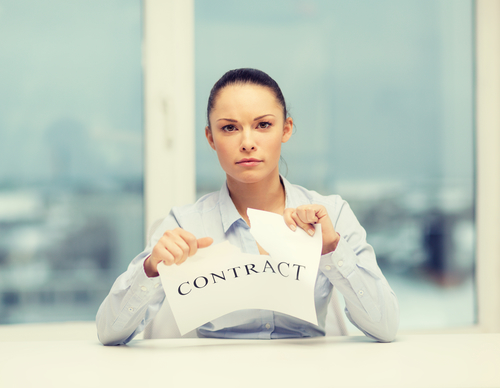 When a good deal comes our way, most of us jump at the opportunity to take advantage. Usually, those "opportunities" come with strings attached. It's a tempting hook: Companies offer an affordable price for a commitment to stick with their service for a year or two, then raise the price once we're accustomed to that service or product in our life. Others will attach a "free" product in exchange for a service, like dangling the carrot in front of the horse.
It seems like a good deal, but most of these contracts end up costing more in the long run. Luckily, consumers have pushed back, forcing companies to change their tune. Here are five products you can have in your life today without a commitment in the future.
A Smartphone
Two-year contracts were once the standard for premium smartphones. A carrier such as Verizon or AT&T would subsidize the price of an iPhone or Samsung Galaxy so you could but it for only $200. The catch is that you would then be locked into two years of service with a hefty termination fee if you wanted out. But those contracts are now a distance memory. Now, you can (usually) buy any smartphone for $0 down and pay it off monthly as part of your normal bill. Cancel anytime without being penalized, and simply owe the remaining balance on the smartphone.
A Car
Car loans are almost impossible to escape. Almost no one saves enough to buy a new car with cash, and leases are becoming more popular over financing. But there is a new rise in DIY work which is making used, high-mile cars more popular to buy. Where's the new wealth of knowledge coming from? YouTube mechanics. Accounts like ChrisFix are showing potential used car owners how to confidently do their own maintenance, making the idea of owning a car with 100,000 miles more appealing.
Home Security
Standard home security, the type you see on television commercials, works in service contracts just like cable TV — a low price up front in exchange for a contract. But as technology progresses, security systems are now available for a one-time purchase and are easy to set up in the home. Many people are skipping the big security companies for personal home security cameras that record and backup to a cloud storage service, either for free or a low monthly price.
An Apartment
Most apartments are leased with a 12-month contract, and that's truly the best option for most people, but there is an alternative for people who never settle down in one city. While month-to-month is a more expensive way to rent, communities are catering to the traveling professional by offering fully furnished units to tenants only staying for one or two months at a time. Many AirBnB houses and apartments also have monthly prices for the same purpose.
Cable & Entertainment
Cable and satellite companies know how to hook you: Offer a promotional low price with a contract, then raise prices once you're good and settled into the service. But there's now a better way. "Cord cutting," opting out of cable for online services such as Netflix, Hulu and HBO Now, is less expensive and completely contract free. Pair them with an HD antenna for free broadcast channels and you have a complete cable experience without the cable price.