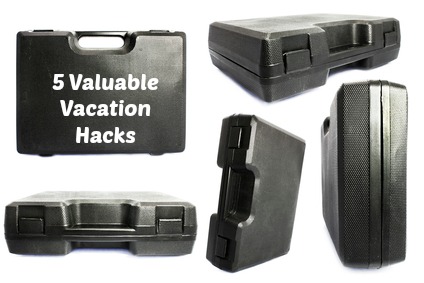 In 2012, air travel increased by 9 percent and the percentage of Americans taking a summer vacation in 2012 was 45 percent, up from 33 percent the previous year, according to Money Crashers. If these statistics are any indication of a trend, more Americans may be planning summer vacations in 2013, and many may be flying.
If you plan on flying this summer, follow these insider tips of the trade for a safer, more enjoyable and cost-effective trip:
Strike While the Airfare is Hot
U.S. News offers advice for summer travelers by sharing the findings of a study conducted by the Airline Reporting Corporation (ARC) The results indicated that people who booked their summer vacation flights six weeks in advance got the lowest airline prices, paying about 6 percent less than the average cost of an airline ticket.
According to the Wall Street Journal, if you don't want to be gouged on airline ticket prices, never make your reservation on the weekend because the ticket prices are highest then. Book your flight on a Tuesday if you want the lowest fares.
Weigh Your Luggage at Home
If you are going on vacation longer than a few days, you're probably going to check in your luggage. Although you may know that airlines now charge anywhere from $25 to $30 for the first checked bag, you may not remember that those bags are also weighed. If your bag weighs more than 50 pounds, you'll be charged extra for the overage.
Put your suitcase on a scale before leaving the house, or consider purchasing a luggage scale. A luggage scale will give you a more accurate reading because you won't have to support the suitcase with your body to keep it from falling over as it does on a regular scale.
Protect Yourself From Identity Theft
The airport tends to be a distracting place, which makes it a prime location for thieves to steal personal information using high-tech equipment. Today's savvy criminal can get your information, even being able to extract information from inside your wallet or your purse from a distance. A service like Life Lock helps monitor your credit and personal information and protects your credit rating so you can enjoy your vacation and not some stranger who helps himself to your credit card.
While booking your hotel, ask whether they offer a safe in the room, and, if not, whether the hotel has a vault where guests can keep valuables.
Limit the Amount of Personal Information You Disclose
Corporate Travel Safety warns against revealing too much information. The site advises to only include your name and phone number on your luggage, for example, and "leave it at that." An honest person will call you if he finds your bag. A thief won't care either way, the site states, but at least he won't know where you live.
Take Advantage of Free WiFi (8)
If you're stranded at the airport because of an inevitable delay and you want to be able to get online without being charged — be it from your smartphone, tablet or laptop — you'll need a WiFi finder, and the one that is already on your phone may not be adequate.
Before you leave, visit  Lifehacker's "Definitive Guide to Finding Free WiFi" (9). The site lists some of the best free WiFi finder apps that you can download from your mobile device's app store.
Don't forget the Transportation Security Administration's regulations regarding liquids. Pack your small bottles in a one-quart size, clear plastic, zippered bag and pack that on top of the stuff you put in your carry-on luggage so you can get to it more easily. Fill medications for family members before you go on any trip.