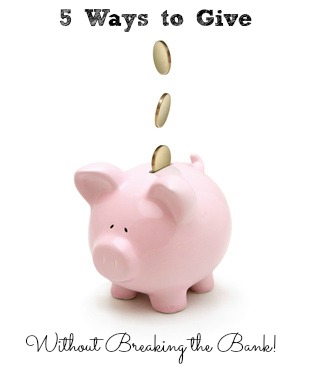 The holiday season is quickly approaching! It is December already? During this time, many of us are looking for ways to spread goodwill back to our communities. This may be from donating money, giving time by volunteering, or providing for the less fortunate. There are so many ways we can give back all year and during the holiday season. I know there are many of you reading that are living on tight budgets as it is but still want to help others. We applaud you!  In the past, I've had many people attend my coupon classes so that they can save more at the grocery store to give more.  There are many ways to give back that don't require a lot of time or money. Here's a few: 
Donate free sample items that you receive to a shelter.
Use your coupons to purchase canned goods and non-perishable items for cheap or free. Use our weekly shopping lists to get started.
Donate blood or plasma.
Drop off unused clothing or household items to a local donation center.
If it's an option with your credit card company, use your accumulated rewards to donate to charity.
Discover cardmembers[WU1]  can donate their Cashback Bonus, dollar for dollar, to various organizations including the American Red Cross, Junior Achievement and Operation Homefront. As an added bonus, Discover will make an extra annual contribution to the charity that receives the most donations. How do you help people in need during the holiday season? Keep up to date on all the latest Discover promotions on Facebook, Twitter, or YouTube.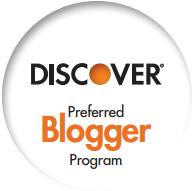 My views are my own and do not necessarily reflect the views of Discover Products Inc. and its affiliates. This post was sponsored by Discover Card. Rest assured, this Post was written by me and was not edited by the sponsor. Read more on my Disclosure Policy.