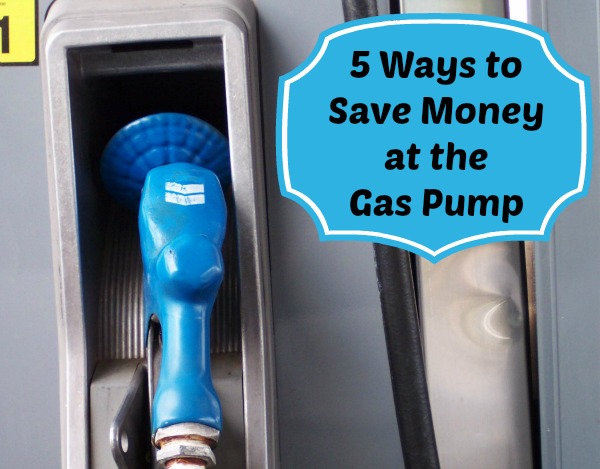 Let's face it – gas prices are getting outrageous these days. They are especially high around holidays, but even non-holiday weeks see some steep prices at times. Luckily, there are some things that you can do to help your wallet when shelling out money at the gas pump.
5 Ways to Save Money at the Gas Pump
1. Use Gas Buddy. This mobile app allows you to find the best gas prices around your town. You can search by distance or price, so you can find the right gas station for you. It is especially helpful for when you are traveling and aren't familiar with the area. No need to pay 10 cents more when gas is cheaper just a mile down the road!
2. Reduce your driving times. If you can carpool to work with a friend, take advantage of the gas savings! When you are off work and need to run errands, combine as many stops as possible in one trip so you aren't wasting gas every day. Take the shortest route home that will call for the least amount of idling time (which is a very good way to waste fuel). Planning ahead can really cut down on the amount of money you spend at the pumps.
3. Take care of your car. Car maintenance is essential for the life of your vehicle, but did you know it can save you money on gasoline as well? Changing your spark plugs regularly (every 75,000 miles is generally recommended), for example, can help the fuel efficiency of your car.
4. Fill up the car on each trip to the gas pumps. If you only add a couple gallons each time, this creates the need for more trips to the station. More trips equals more gas and time wasted! Avoid topping off your tank every few days too. Instead, wait until you reach a quarter of a tank to refill. The lighter fuel load as you drive can help with fuel efficiency – saving your wallet and giving you more mileage!
5. Take advantage of store discounts. Most Walmart stores with a gas station, for instance, allow you to save a few cents per gallon if you pay with a gift card. The savings is usually 3 cents per gallon, but sometimes they run specials for up to 10 cents off each gallon! Kroger grocery stores have a similar deal. If you are shopping in the store anyways, it doesn't cost you any extra time – and the few cents per gallon savings will add up over time. Also, Shell Gas Stations offer discounts through the Fuel Rewards Network for doing things you were most likely already going to do.
Each of the above tips can help you save money when it comes to fueling your car. Using all of them together can really cushion your wallet and allow you to have more money for other areas of your life.
Did you enjoy this post? Find more money saving tips here.