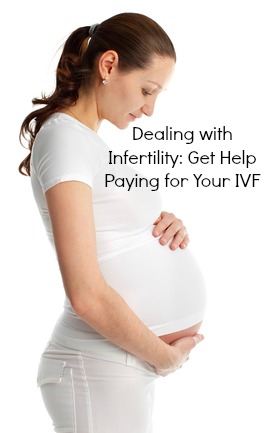 RESOLVE, The National Infertility Association, states that 1 in 8 couples (7.3 million Americans) is infertile. The first child conceived through in vitro fertilization (IVF) is Louise Brown. Brown was born July 25, 1978. At that time, she was referred to as a "test-tube baby." In 1978, IVF was a mystifying procedure. Today, IVF is a well-known procedure that fertility specialists use to assist those who have difficulty conceiving. According to the Centers for Disease Control and Prevention, in 2010 there were approximately 144,000 embryo transfers nationwide. Success rates range from 1.8 percent to nearly 60 percent, depending on the patient's age and type of embryo used.
Treatment Costs
The medications used in fertility treatments are rather inexpensive; however, some of the other treatments can be pricey.
Intrauterine Insemination (IUI)
The cost for an Intrauterine Insemination is approximately $350. When you add in all the other aspects of the IUI process, the total cost for the procedure ranges from $1,200 to $2,000 (4). The average success rate of IUI is from 4 percent (without medication) to 20 percent per IUI procedure. The highest success rate is in women who take fertility drugs and are younger than 35 years.
IVF
IVF is by far the most expensive fertility treatment. IVF costs range from $5,000 to $25,000. Numerous factors determine how much your IVF will cost. If you need egg or sperm donors, the price goes up. While this is an expensive procedure, Guy Ringler, who is a reproductive endocrinologist at the UCLA Medical Center in Santa Monica, states that IVF greatly increases a couple's chance of becoming pregnant.
A woman's age helps determine success rates:
under 35 – 30 to 35 percent
35 to 37 – 25 percent
38 to 40 – up to 20 percent
over 40 – up to 10 percent
Number of IVF Cycles
Several factors determine the success of an IVF cycle. According to a study conducted by Science News, three IVF cycles double the chance of a live birth.
Probability of Live Pregnancy per Cycle:
Cycle One – 35 percent
Cycle Two – 52 percent
Cycle Three – 63 percent
These numbers are slightly higher for women under 35 years.
Funding IVF
You can take out a personal loan. If you have an annuity, you can cash it in. To learn more visit http://www.annuity.org/ . Some Reproductive Endocrinologists (REs) offer financing to their patients. Refinance your home or use Your Employers Health Savings Accounts (HSA) and Flexible Spending Accounts (FSA).
Assistance Funding IVF
There are ways to get help paying for the fertility treatments you need. There are organizations and foundations that provide people suffering with infertility financial assistance and Fertility Treatment Grants.
BabyQuest Foundation
This nonprofit organization grants financial assistance to individuals who are not able to afford infertility treatments. The foundation accepts applications from singles, heterosexuals and same-sex couples.
To be eligible, you must reside within the United States. You must also demonstrate that you need financial assistance and submit the medical documentation requested by the foundation.
BabyQuest Foundation grants are available three times each year: March 15, July 15 and November 15. If you receive this grant, you can use it at any fertility clinic that is located within the U.S. To fill out the application, visit the BabyQuest Foundation website.
Bringing U Maternal Paternal Success (B.U.M.P.S.)
This nonprofit organization is located in Florida and offers grants to assist with fertility treatment costs.
To be eligible for this grant you must:
Meet the American Society for Reproductive Medicine's definition of infertility
Have good physical and mental health
Be under the age of 44
Have adequate living arrangements
Have health coverage for prenatal care.
You can apply for this grant from January 1 through July 31 every year.
Fertile Dreams Organization
This organization offers the Embracing Hope Grant each year. Couples who reside in the United States require an IVF treatments to conceive are eligible to apply for this grant. Every year this organization gives three couples $10,000 to go toward their IVF costs. The couples can use this grant at any fertility clinic in the nation.
Couples who have health insurance are eligible to receive this grant as long as their plan does not cover fertility treatment costs.
To apply, couples must provide:
A completed application
Proof of income (tax returns and pay stubs)
A written description of their fertility history
A letter from their physician or RE
Consent to share their story publicly
Did you enjoy this post? Find more money saving tips here.