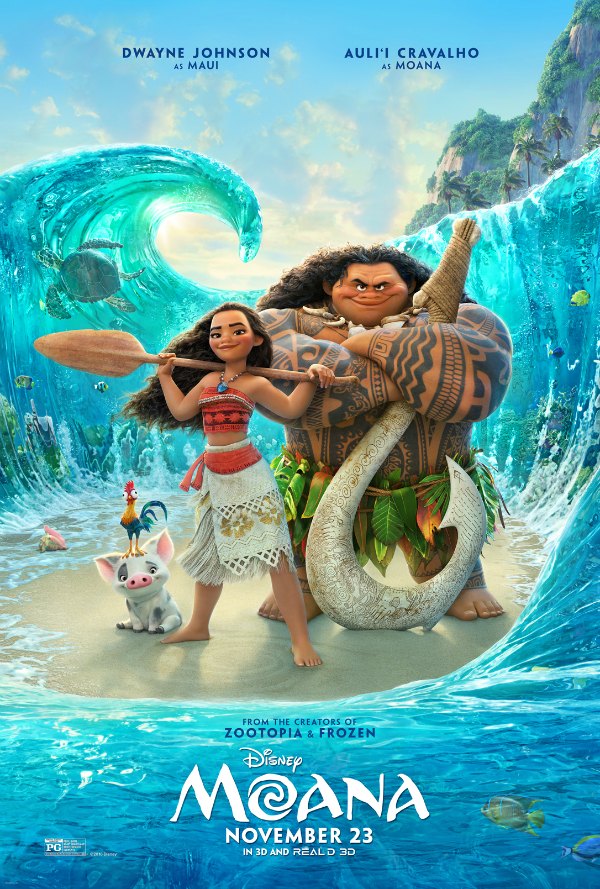 We recently were able to attend a pre-screening of Walt Disney Animation Studios' new feature film "Moana." It was a movie we were looking forward to watching that included a strong female lead role. Set in the Pacific Ocean, it is a tale about an adventurous teenager, who sets out on a daring mission to prove herself and save her people.
My youngest daughter who is just ten enjoyed the movie and told me it was great to watch a movie where the girl in the movie actually did something instead of just waiting around for someone to save her. From the beginning of the movie, her father, who was the chief of the village groomed her to be the future leader of their village. Moana embraced the challenge but the ocean was calling her…
With some help from the Demigod, Maui, and her pet HeiHei, Moana set off to restore the heart of Te Fiti. Have I mentioned yet that Dwayne Johnson is the voice of Maui? This may or may not have been one of the reasons I agreed to watch this movie with the kids. ;)
Oh, the Kakamoras! They were adorable pirates protected by coconut shell armor. They are small but extremely ruthless when they are trying to get something they want. My future prediction is a spin off movie with these adorable but feisty creatures.
This movie kept my kids engaged with funny lines, daring scenes, and beautiful scenery. We came away from this movie with a very strong  and powerful message of empowerment for girls and woman that they achieve their dreams and find themselves with having a boyfriend.
Check out Moana when it hits U.S. theaters on November 23, 2016. To celebrate, we have a fun activity pack for your downloading pleasure.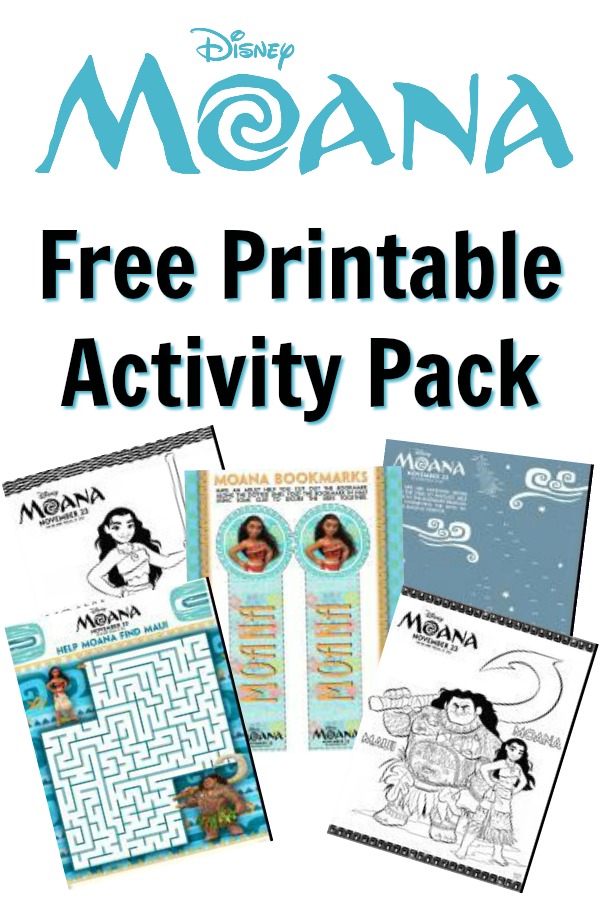 To download and print, click on the links and then right click, save as, and save to your computer. Open and then print out.