This is sponsored content. All thoughts and opinions are my own.
The tradition of sending out cards during the holidays seems to be dwindling. Personally, I still love to get cards in the mail during the holiday season and all year long. Social media is a great way to keep up to date with family and friends but there is just still something special about getting an actual card in the mail.
If you plan on sending cards, holiday letters, or invites this year, there are still some great options for you, especially when you are shopping at Staples.
Staples Print & Marketing Services
Staples offers print services with some items being available the same day. Create your own custom invitations and cards as well as holiday banners or posters. If you are looking for last minute printing services, Staples has select items that can be picked up on the same day when ordered by 2 p.m. This is great for people who like to procrastinate like me!
Save on your order with this deal: 40% off cards & invitations with coupon code 77414 starting on 11/24 and lasting until November 28th!
Check out the bottom of this post for more discounts on personalized gifts from Staples! 
Holiday Stationery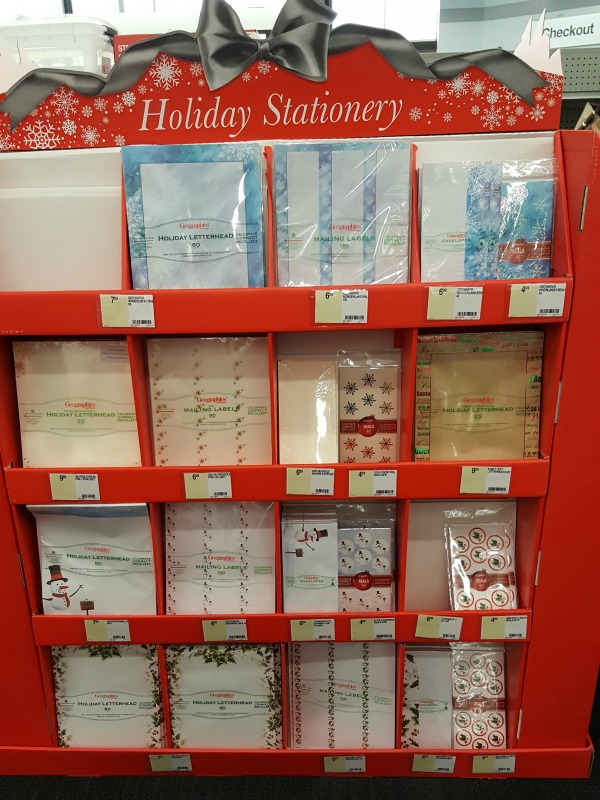 Staples has a wide assortment of holiday stationery for your holiday letters, invitations, gift tags, and more. The possibilities are only limited by your imagination. I love the shiny metallic holiday stationery I picked out for our company holiday party invitations. There are coordinating envelopes, papers, labels, stickers, and more.
Staples Cards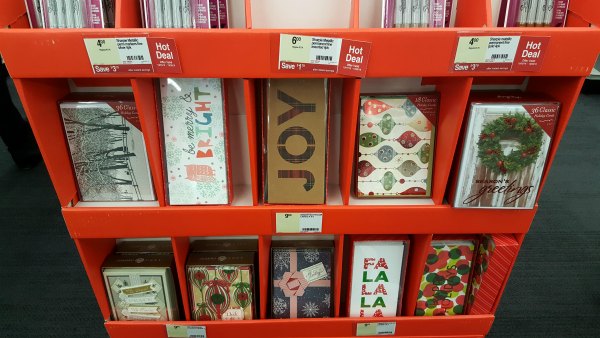 If you are looking to purchase cards this year, Staples has an assortment of holiday cards. I was able to find numerous adorable designs. I keep at least one box of holiday cards on hand for any last minute needs.
If you love the idea of sending out personalized gifts but want to think outside of the standard holiday card, Staples also offers custom ornaments, mugs and posters/banners! Here are some offers that are currently going on for these items:
Will you be sending out holiday cards this year? Let me know in the comments how you plan on sending out your holiday greeting this year!
Look for deals on your printing and customized card needs all holiday season at Staples. When you shop at Staples this holiday season, you can get everything you need while stocking up on an assortment of gifts for everyone on your list. Staples is offering some fantastic deals during the entire holiday season!