This is sponsored content. All thoughts and opinions are my own.
I have teamed up with Oral-B to share a fantastic Black Friday deal on the most awarded toothbrush of 2020. This Black Friday deal is a great way to gift the WOW of a professional clean feel at home every day that #ONLYiO can deliver.
Save $50 on the Oral-B iO7 electric toothbrush as part of Target's Black Friday deals. It is a perfect time to purchase the Oral-B iO7G, which offers a professional clean feel at home, every day – instead of just 2 times a year. When compared to manual toothbrushes, Oral-B iO users experienced 100% healthier gums in just one week, 6x more plaque removal along the gum line, and 83% of those with swollen gums moved from unhealthy to healthy gums in 8 weeks.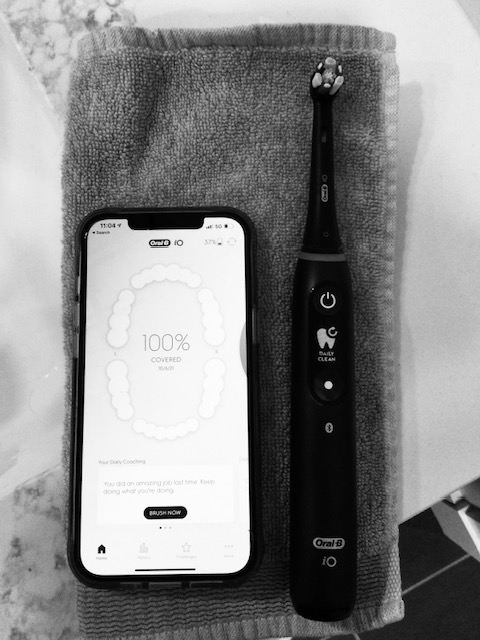 It was recommended to me years ago to use an electric toothbrush for my teeth as I use a very hard pressure when I brush my teeth. I like to really get them clean and I'm always in a hurry so before I started using an electric toothbrush I was a little wild with my brushing, which was starting to cause some recession in my gums. With Oral-B iO7's Smart Pressure Sensor, it gives me positive feedback when I'm brushing with the right amount of pressure. If I try to brush too hard, it will let me know with a red light. It will turn back green when I apply with the optimal amount of pressure. This is a very important quality to me since it was something that my health care professionals have let me know it's something I need to work on.
The Oral-B iO7G gives the WOW of a professional clean feel with the #1 dentist recommended toothbrush brand worldwide. Along with a sensational clean, the Oral-B iO display greets you and enables you to select your preferred brushing mode. The Artificial Intelligence Tracking and the Oral-B iO App provides real-time tracking personalized guidance to help you achieve your best clean yet.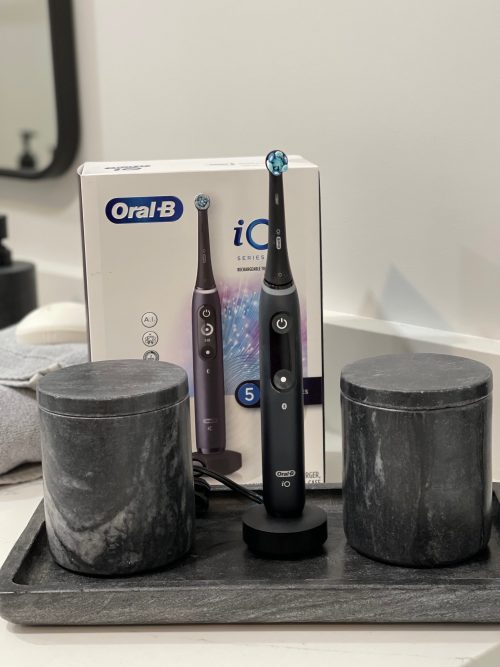 Purchase the Oral-B iO7 today for $50 off the original price of $200! This is a limited time offer so grab it before it's gone! This deal is only available 11/26!