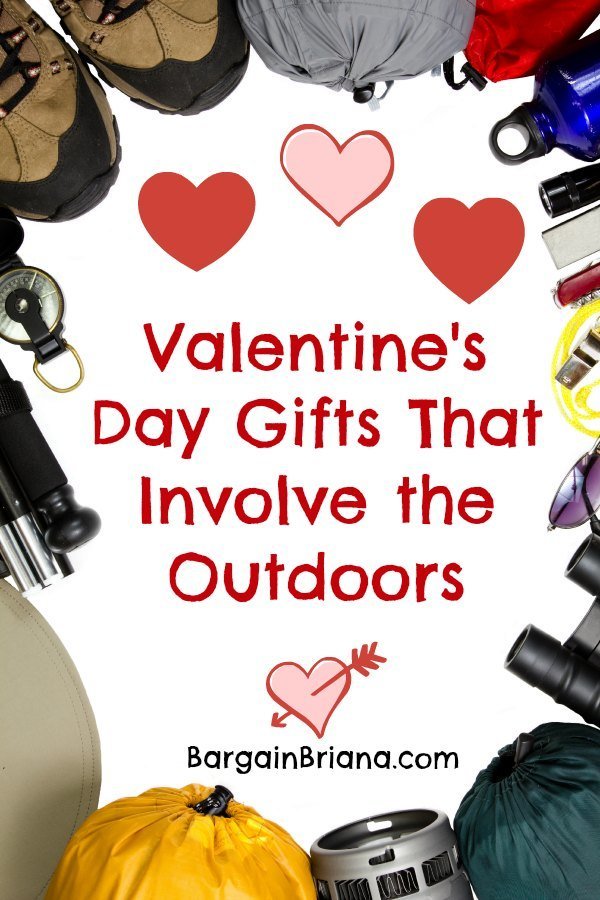 Not every Valentine's Day gift needs to be romantic or whimsical. Get past the chocolates and flowers and consider a gift that will help your loved one when they spend time out and about in nature. If you're looking for ideas for a Valentine's Day gift that can be useful, check out these gifts that involve the outdoors.
Valentine's Day Gifts That Involve the Outdoors
Gardening Supplies
Is your Valentine an avid gardener? Whether they like to dig in the dirt to plant veggies or they love to use their green thumb to grow flowers, pick out some gardening supplies for their Valentine's Day gift. You can choose a variety of items that will be useful — from gardening gloves to a gardening apron or sun hat.
Sign up on and collect current seed catalogs as a gift to keep your sweetie busy preparing for the coming planting season during the cold days of winter. Busy some seeds or gardening books for your loved one and encourage them to get ready for their favorite hobby to start once again.
Hiking and Other Outdoor Supplies
Does your sweetheart enjoy hiking and spending time camping or enjoying the wilds? Pick out a gift that will feed their need to be out in the wilderness. Your outdoorsy love will appreciate a day pack that can hold everything they need for a hike in the woods, or a sleeping bag for those overnight trips.
Visit a local outdoor supply store or website and find a survival kit or a first aid kit that is designed for hikers. A good flashlight that is compact and will be useful on a hike is also a good choice. If you want to spend a little more, a handheld GPS can help keep your love on track while they are on an outdoor adventure in the woods.
Outdoor Apparel
How about some warm gloves and socks for your sweetie to wear while they are out and about? Pick out some gloves and socks that are designed to hold in warmth even at extremely low temperatures. Clothing that will keep your sweetie warm during the cold days of winter will be appreciated, as will items that will help them stay cool during the hotter parts of the year.
Fitness Supplies
Does your Valentine like to run, jog, walk or participate in outdoor fitness? If so, fitness supplies for the outdoors like apparel and step monitors, running shoes, and even an MP3 player or iPod holder can be a great choice.
[easyazon_block add_to_cart="default" align="center" asin="B0095PZHZE" cloaking="default" layout="top" localization="default" locale="US" nofollow="default" new_window="default" tag="06757899i-20″]
The key to picking out a Valentine's Day gift that is outdoorsy is knowing what your honey likes and needs. Figure out what they enjoy doing when they are outdoors and gear your gift toward that interest. Do some research online for ideas then pick out a gift that will be useful and appreciated.
More Valentine's Day Tips and Money Saving Ideas here!
Did you enjoy this post? Find more money saving tips here.