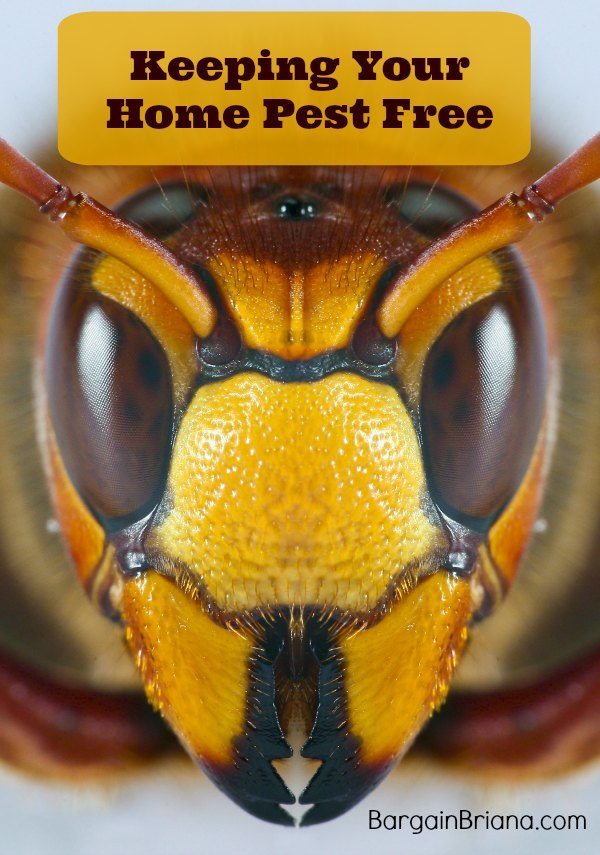 Does the idea of having bugs in your home make you shiver? If you're not fond of having scurrying little guests running around your house, there are a few little things you can do to deter those pests besides calling in an exterminator. Check out these basic things you can do around your home to keep the critters at bay.
Seal Up Openings
You can't totally seal up your home because pests will get in one way or another, but you can make a pretty good effort at sealing everything up. Go around the outside perimeter of your home and check for small cracks or openings that would allow mice and bugs to waltz right in. Add weather stripping around your doors and windows and put steel wool into the openings around your plumbing pipes.
Don't Leave Food Sitting Out
Food and dirty dishes with food particles are a great attractant to pests. Roaches and mice see those things as an open buffet. Don't leave out open containers of food and if you have to leave dirty dishes sitting in the sink, try to rinse off the food particles immediately after the dishes are used. If you throw away food, seal it up in bags before putting it in the trash can.
Bag Up Trash Frequently
Make a habit of bagging up and carrying trash out frequently. Your garbage can is a beacon — calling in those pests and promising a feast and celebration. Don't let trash sit around long enough to become a pest carnival in your home.
Cut the Clutter
Clutter can be a huge draw for pests. The more things you have stacked around, the more places there are for pests to hide. Paper and cardboard are especially attractive to roaches and mice, so if your home has a lot of assorted paper clutter, chances are your home is already part of the sightseeing tours for your local pests. Clear away the clutter or at least get it somewhat organized. Make use of plastic storage totes to get things in order and declutter your home.
Vacuum Regularly
If fleas are making you crazy, your vacuum may be your best line of defense. Running the vacuum then disposing of the vacuum bag can help cut down on a flea problem. Using the vacuum frequently can also remove dust and other particles that are attractive to pests. If you have carpet — or even bare floors — regular sweeping from the vacuum cleaner can help with a pest issue.
Keeping your home totally free of pests may be an impossible task, but you can do a few things to help deter those unwanted visitors. Spend some time every day cleaning and clearing away clutter in an effort to make your home a little less hospitable to those pests you want to keep away.
Did you enjoy this post? Find more money saving tips here.