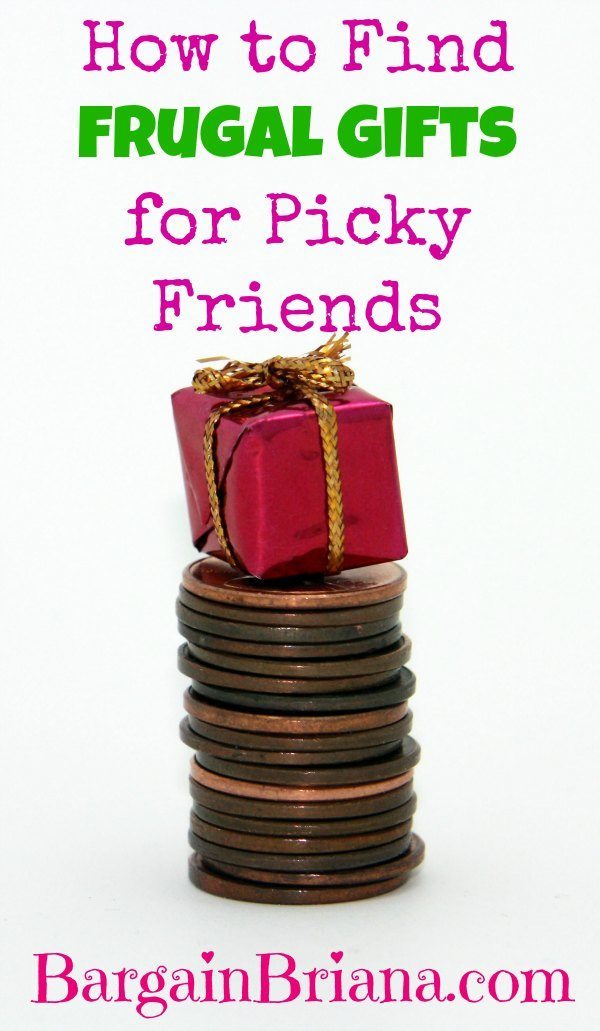 We all have those friends who are impossible to buy for. Some of us pay way too much money trying to impress them while others wave the white flag and give up. Even the most picky friends can be easy to buy for if you go about it in a logical way. Here are some tips and ideas on how to find frugal gifts for picky friends:
Get Inside Their Brain
Everyone has a weak spot. For some it might be chocolate while others might fall apart at the mere mention of designer coffee. The first thing you need to do when buying for someone who is picky is to get inside their brain. Think about their favorite things and then consider how your budget might afford some version of that. For example, you might not be able to afford designer coffees but you could probably afford a nice coffee mug. Find find their weakness and focus your search specifically on that.
Embrace the Gift Card Movement
Many people consider a gift card to be somewhat tacky but so is being picky when you are receiving a gift. If your friend is extremely picky and you are concerned about them liking the gift, the gift card would be perfectly suited to the situation. Likewise, some even give cash. A gift card is the preferred choice but if the relationship is close, cash would not be the end of the world either.
[easyazon_block add_to_cart="default" align="center" asin="B0091JKU5Q" cloaking="default" layout="top" localization="default" locale="US" nofollow="default" new_window="default" tag="rodso-20″]
Gift Them an Experience
Rather than giving them an item that they may or may not toss onto the junk pile, get them an experience instead. A trip to a nice day spa or a massage is generally a wonderful gift and it is very frugal minded. If you have several gift opportunities throughout the year, you can purchase a package that will allow you to give each individual massage to different people. This gives the establishment an opportunity to sell new packages to new people while giving you a frugal gift that will be enjoyed by anyone.
Go Homemade
Picky friends are far less likely to be jerks if you give them something you made yourself. Put some heart into the creation and be sure to include some sentimentality to the gift. Some good homemade frugal gift ideas include scrapbooks, crocheted items, pillows and memory books. Taking the time to put something like this together is usually enough to break through your picky friends' walls.
Trying to buy frugal gifts for anyone is a bit more challenging simply because you are working with a smaller budget. If the person you are buying for is choosy, the challenge becomes even more complicated. Simplify this process by going with the obvious and you will usually come out just fine. Then there is always the choice of no gift at all if they are particularly difficult.
What other ideas do you have to take care of those picky friends frugally?
Did you enjoy this post? Find more money saving tips here.