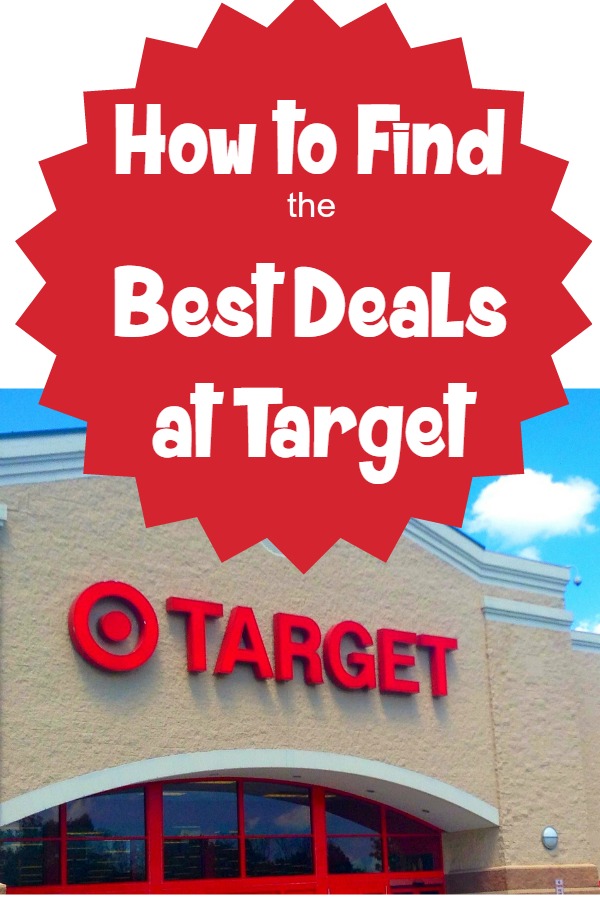 Photo Credit: Mike Mozart via Flickr
Target is one of my most favorite places to shop. It's just one of those places where you go in for one thing and come out with $100 worth of items if you aren't careful. Yikes! Plus you can't just "run" into Target because there's bound to be items that catch your eye and before you know it 45 minutes have passed. One of the BEST things about Target is there are tons of bargains to be had and if you know what you're looking for you can walk out with cart full of items for $20 rather than $100.
Here are some of my favorite tips on how to find the BEST deals at Target.
How to Find the Best Deals at Target
Learn to Read the Stickers
We all love those red clearance tags, but did you know they tell you the percentage the item has been marked down? The original price is on the top right hand corner along with a number such as 10,20,30, that number is the percentage it is currently marked down. If the item says 70 and it's not a seasonal item you can be assured that is the lowest price that item will go.
Know the Mark Down Schedule
Pay attention to when the big markdowns will happen. Here is typically how each department fits into the Target markdown schedule; your store may vary so you may want to ask a department manager if they follow this schedule.
Monday – Accessories, kids clothing, electronics, books, baby items, and school/stationary supplies
Tuesday – Women's clothing, household items, pet supplies and groceries
Wednesday – Men's clothing, furniture, health & beauty, diapers, and lawn & garden
Thursday – housewares, shoes, sporting goods, home décor, bedding and luggage.
Friday – Automotive, hardware, cosmetics and jewelry
Use Your Target RedCard
Use your Target RedCard (Debit or Credit) to save 5% everyday on all your purchase. I use this for my purchases and then go home and pay immediately.
Shop the BIG sales
Each year there are two big toy clearance sales that happen in January and August, typically toys are marked down as much as 70% off! Holiday items are marked down the day after the holiday is over and every couple of days they slash the prices even lower.
Shop the End Caps
Even though you will find clearance items in the aisles, you will find most clearance items are placed on the back end caps. I always make a point to shop the end caps for the best deals!
Signs are not ALWAYS right
Just because there is an area of items marked 30% off doesn't necessarily mean all items are 30%. Scan your items with the in store scanners, often times you will find items marked down even more. That scanner should be your best friend.
Use Coupons
Target is a great place to maximize your savings with coupons because they allow you to stack a manufacturer coupon with a Target coupon or cartwheel offer.  (Sign up for Target Cartwheel for Android or Apple.) You can also sign up for the Target debit card  and it will allow you to save an extra 5% on all purchases.
Follow my Target Deals
I am always posting lots of great unknown Target deals and coupons you can use at Target so be sure to follow along on all things Target here or you can enter your email here and I'll email them to you. We also have a Facebook group where you can share the deals you find – Couponing at Target.
It's amazing how just knowing a few tips easily brings your savings at Target to a whole new level, I remember when I used to get excited about 30-50% off! Knowing what I know now I am able to get great bargains for 70% to as much as 90% off! Happy Shopping!!
Did you enjoy this post? Find more money saving tips here.
The links in this post contain affiliate links and I will receive a small commission if you make a purchase after clicking on my link.