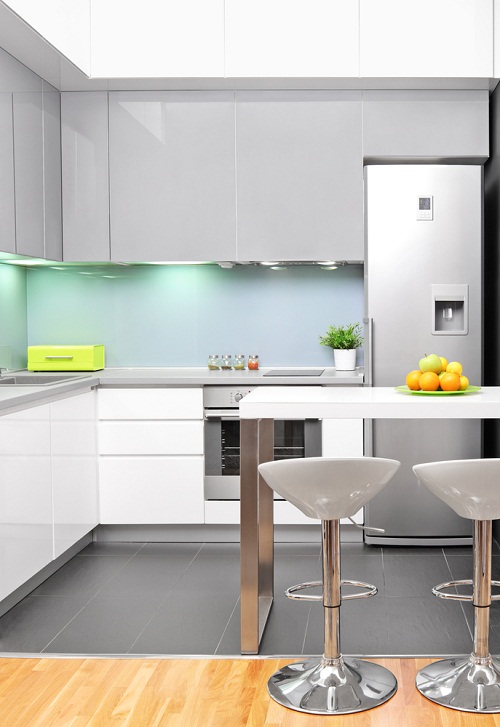 Upgrading a kitchen increases home value and makes the frequently used space more livable. Unfortunately, many of us don't have a few thousand dollars to install custom cabinets or import marble countertops from Italy.
Here are a few DIY remodels that breathe new life into tired kitchens for a reasonable cost.
Add a Tile Backsplash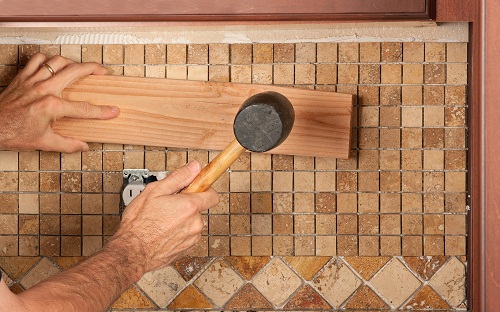 An easy way to revamp the look of your kitchen is to add a tasteful ceramic backsplash. One function of the backsplash is, of course, to protect the walls from splashes, but it can also provide pleasant contrast to the room, especially if you choose a glossy finish.
You'll pay a reasonable $5-$10/sq. ft. for the tile strips, but you can save even more money by installing the backsplash yourself.
Refresh, Don't Replace, Your Cabinets
Sometimes replacing old cabinets with new ones is necessary, but more commonly, sandpaper and paint are a more prudent and cost-effective remedy. If existing cabinets are structurally sound, sand them down and slap a fresh coat of paint on. This will save thousands while providing your kitchen with much-needed rejuvenation.
Natural-colored cabinets were en vogue for decades, but dark shades soak up light, making rooms feel smaller. If your countertops are a darker shade, go light with your cabinets. This simple contrast creates a modern, flexible look that's easy to complement with colorful accessories, appliances, or furniture.
Under-Cabinet Lighting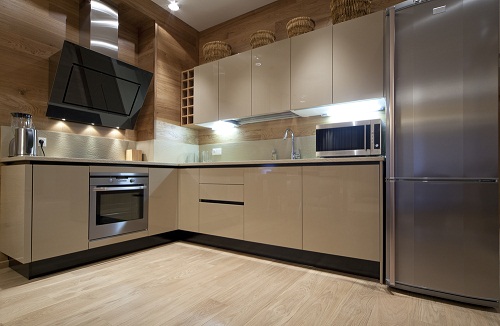 Cleverly placed under-cabinet lights create an upscale look, and it's a project you can probably do yourself. Further, the variety of lighting options (LED, incandescent, fluorescent) means it's relatively easy to find the look you want for an agreeable price. Installation can be as simple as sticking an LED strip under-cabinet with adhesive, or you can go the permanent route by modifying the cabinets themselves.
Reclaim Your Kitchen
For all the time you spend in your kitchen, it's only reasonable that the space should be enjoyable. By gradually improving the room yourself – as opposed to paying someone for a full-scale remodel – you'll increase your property's value and gain an enhanced sense of ownership, which makes your house feel more like a home.
Angelo DiGangi is a Home Depot sales associate at a suburban Chicago store. Angelo's writing interests include providing homeowners with kitchen design ideas for the Home Depot website. He provides advice and tips on cabinets, floors and windows.
Did you enjoy this post? Find more money saving tips here.