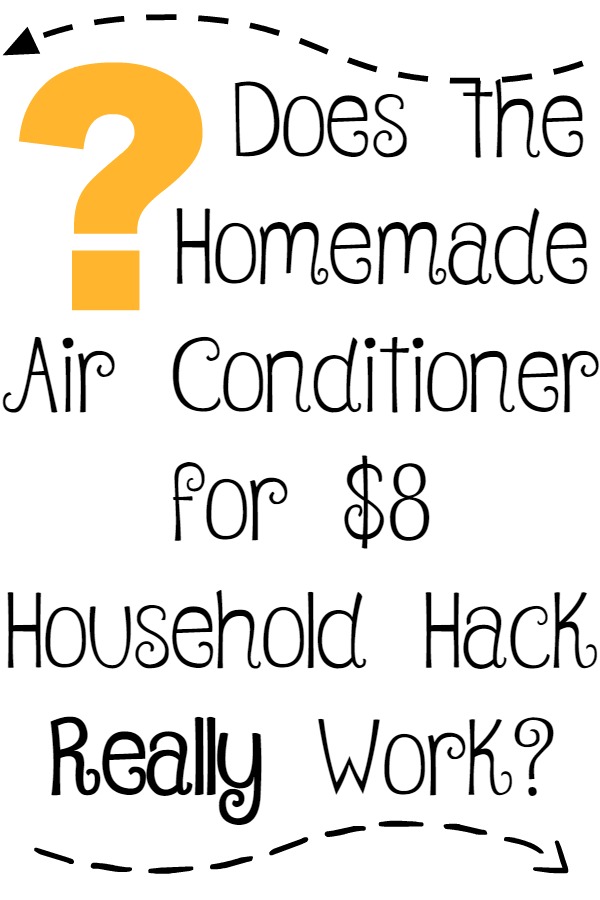 We have posted about several ways you can save money on your summer cooling. Summer weather is here in my area, which was evidenced by all the people who were just now turning on their air conditioners last week. I recently came across this household "hack" on how to make a homemade $8 air conditioner. I think it is a neat concept and it definitely grabs your attention as a cool "Household Hack" but does it really save you money and will it actually cool down an entire room?
First of all, if you don't have portable fans, this is going to cost you more than $8 as you will have to buy those too. You will also have to pay to freeze the bottles of water.
I don't know.  I'm skeptical but it might be a fun project to try. I don't know if I would want it cooling any of the rooms in my house but it would be great to keep cool outside! Have any of you actually tried this idea?
or this mini USB fan…
This guy says he tried it and he is going to use it for outdoors and back yard grilling. He says it is dual purpose – drink cooler and an AC!
Did you enjoy this post? Find more money saving tips here.